JAIST International Student News(2018)
We release the current statuses of international students in JAIST and the former international students of JAIST who are successfully working all over the world.
1.message from Alumni (Ms.Rong Yue)
Dear international students who plan to enroll in JAIST
Hi there! I am YUE Rong. I am from China. I started my JAIST life as a master's program in 2015, and I completed the program in March 2018. I have a background in liberal arts and I thought that I would like to do office work such as translation in the future, but now I am working as a system engineer (SE) in a major IT company in Japan. Sometimes I wonder why I wanted to be a SE and could become a SE, I found some reasons in my two and a half year's study abroad life at JAIST.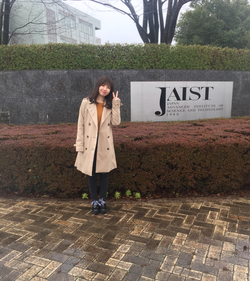 Master's thesis presentation
One of the reasons is that I got a lot of lectures regardless of my major. JAIST is a graduate school without undergraduate division. Unlike other graduate schools that mainly focus on general research, JAIST has various lectures. In order to graduate, we need to take lectures more than 10 subjects. I took a lot of lectures such as Java and management even though I majored in Japanese. There were so many things I did not know, sometimes I became uneasy and lost confidence, but curiosity to new things was strongly drawn out. Especially, I started thinking I would like to become a SE through my experiences to make something by myself using JAVA.
Furthermore, in the most of the lectures that I attended, students should make something in group work activities. Professors evaluate the contribution to the group work and the presentation and don't use paper-based exam. I could hardly speak in front of others, but I was trained by many presentations. The experiences of the group works and presentations were also very useful for job-hunting. Because as SE, working in team and making presentation to customers are basic skills. Currently, I am full of grateful feeling to the lectures at JAIST when I make presentation to customers.
Thanks to JAIST's job-hunting support, I became a SE. Job-hunting in Japan was more difficult than I imagined. Many preparations are necessary in order to get a job offer such as a briefing session, web selection, group work selection, interview etc. Therefore, JAIST's Career Support section are great help for job-hunting students by holding a corporate joint explanatory meeting, lecture on how to write a web selection entry sheet, preparing practice courses such as group work interviews, individual interviews. Under the great support, my job-hunting activitie proceeded smoothly.
In my private life,I also had a new hobby durling the stay at JAIST.JAIST is located in Ishikawa Prefecture which is rich in nature. Spring cherry blossoms, summer fireworks festival, autumn leaves, winter snow, JAIST scenery can be seen like a picture through the year. I wanted to record that beauty, So that I bought a new camera! Even now I often go outside to take pictures with the camera.
JAIST made me "Challenge" myself to many things in my work and hobbies. I am truly grateful that I could study in JAIST!!!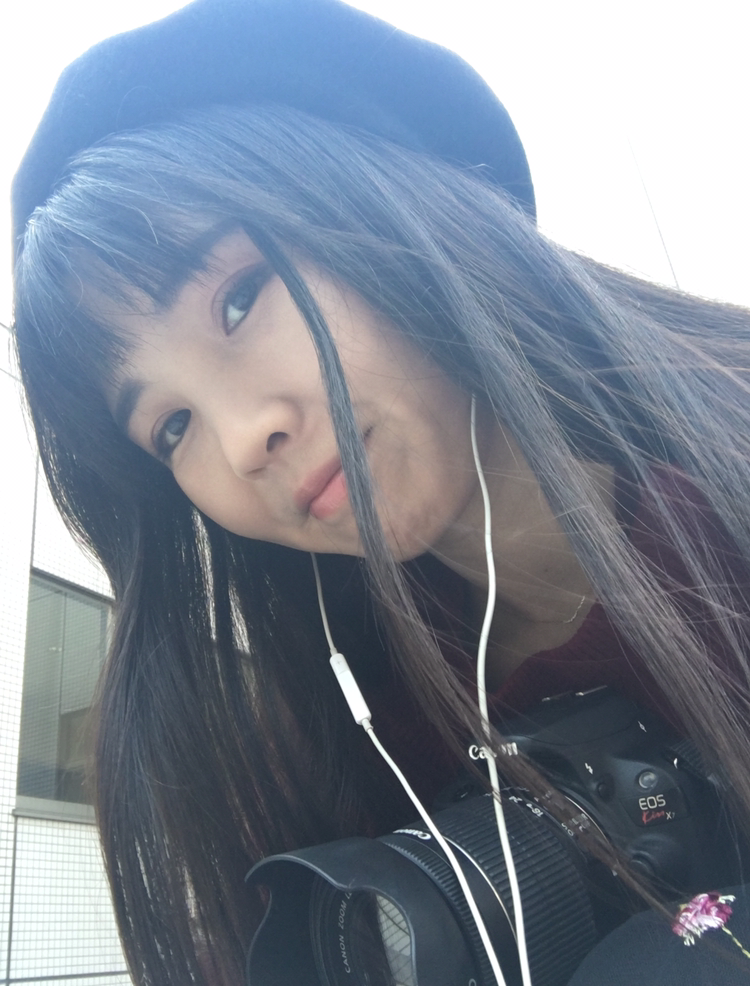 Me and my camera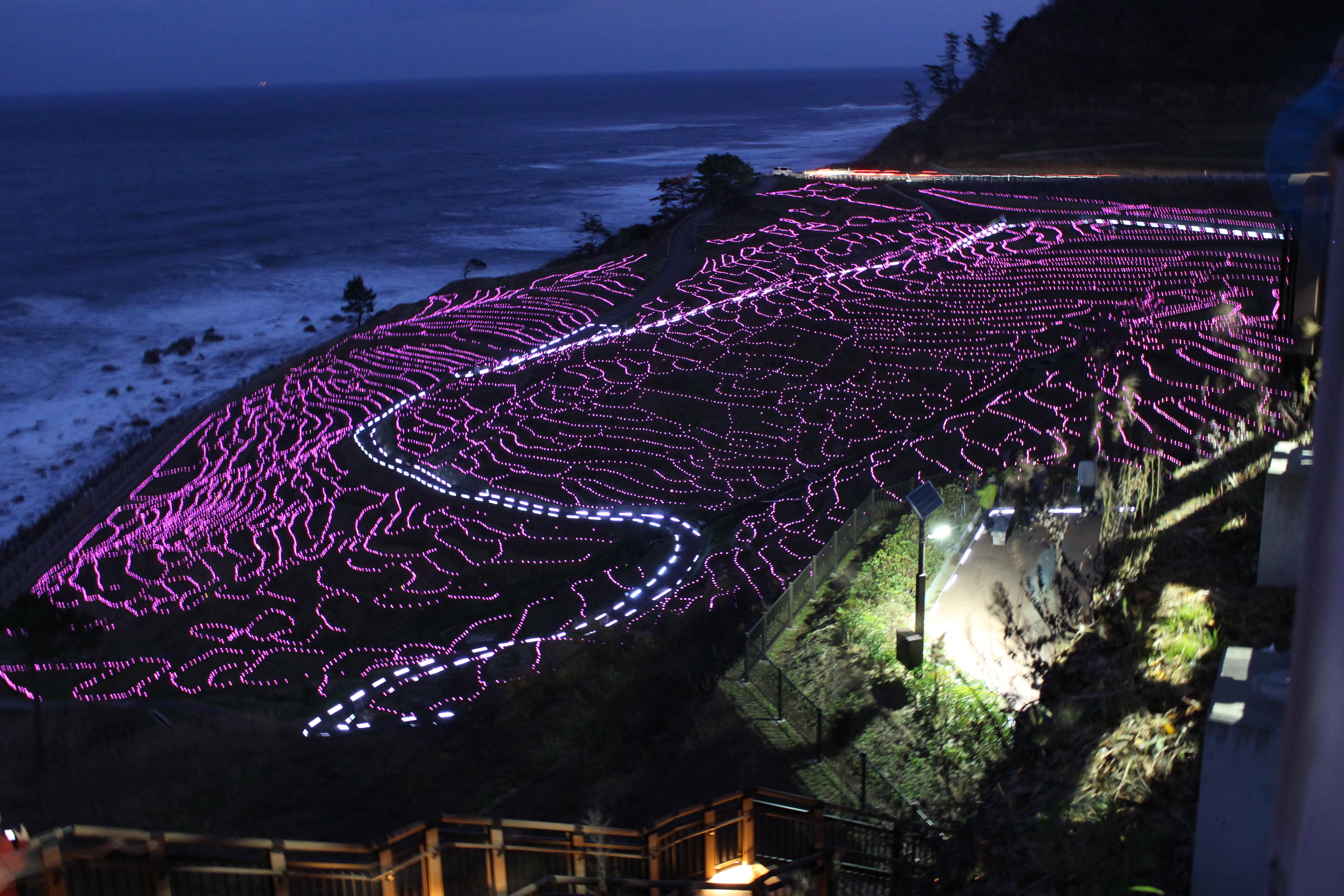 Senmaida of Wajima
Cherry blossms at Kanazawa castle
RONG YUE
M.Sc in Knowledge Science (2018)