Member Infromation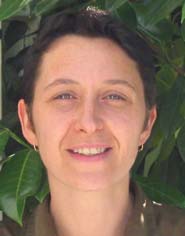 Name
Surname: Bouchard
Given name: Carole
Contact (E-mail address, Web site)
E-mail: caroll.bouchard[a_t]gmail.com
Website Project: http://www.trendsproject.org
Lab: http://www.paris.ensam.fr/cpi
Affiliation
Position: Professor
Organization: LCPI (Product Design & Innovation Lab), ENSAM Arts et Metiers ParisTech
Address: 151 Bd de l°«Hopital, 75013 Paris
Country: France
Major/Field
Engineering Design
Research Interests
Design and trends watch methods. KANSEI Engineering. Applied creativity and innovation.
Selected Publications

Mougenot C., Bouchard C., Aoussat A. (2007) A Study of Designers' Cognitive Activity in Design Informational Phase, ICED°«07 International Conference on Engineering Design, August 2007, Paris
Bouchard C., Mantelet F., Aoussat A. (2005) Semantic structure as input data for Kansei Engineering Systems, IASDR International Design Congress, November 2005, Yuntech, Taiwan
Bouchard C., Mantelet F., Aoussat A. (2005) Trends integration in Kansei Engineering, 6th International Conference on Computer-Aided Industrial Design & Conceptual Design, Delft University, May 2005, 6p
Bouchard C., Lim D., Aoussat A. (2003) Development of a Kansei Engineering System for Industrial design - Identification of input data for KES, Journal of the Asian Design Conference, Asian Society for the Science of Design (ASSD), Tsukuba, Japan, October 2003, ISSN 1348-7817, 12 p.