Member Infromation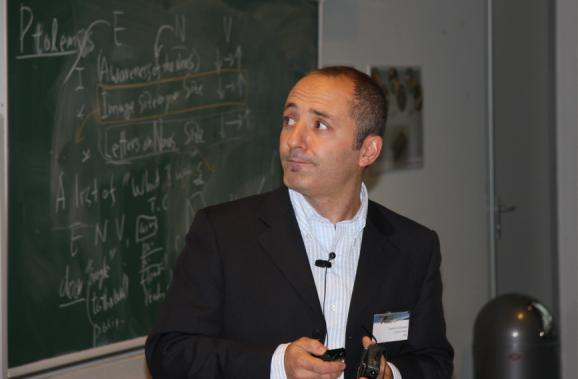 Name
Surname: CASCINI
Given name: GAETANO
Contact (E-mail address, Web site)
E-mail: GAETANO.CASCINI[_at_]POLIMI.IT
Website:
WWW.KAEMART.IT WWW.MECC.POLIMI.IT
Affiliation
Position: ASSOCIATE PROFESSOR
Organization: POLITECNICO DI MILANO, DEPT. OF MECHANICS
Address: VIA GIUSEPPE LA MASA, 1 - 20156 MILANO - ITALY
Country: ITALY
Major/Field
Engineering Design
Systematic Innovation
Research Interests
Methods and tools for inventive design:
scientific formalization and evolution of methods for inventive problem solving
analysis of the product cycle and Business Process Reengineering through process innovation
Knowledge Management and text mining algorithms for patent analysis
Computer-Aided systems:
Computer-Aided inventive problem solving - development of Knowledge-Based CAD tools
novel techniques of topological optimization
Selected Publications

Cugini U., Cascini G., Muzzupappa M., Nigrelli V.: °»Integrated Computer-Aided Innovation: the PROSIT approach°…, Journal of Computers in Industry, Special Issue on Computer-Aided Innovation, v.60(8), 2009, pp. 629-641.
Cascini G., Rissone P., Rotini F.: °»Business Re-engineering through integration of methods and tools for process innovation°…, Proc. IMechE, Part B: J. Engineering Manufacture, 2008, 222(B12), 1715-1728.
Cascini G., Russo D., °»Computer-Aided analysis of patents and search for TRIZ contradictions°…, International Journal of Product Development, Special Issue: Creativity and Innovation Employing TRIZ, Vol. 4, Nos. 1/2, 2007, pp. 52-67.
Cascini G., Rotini F., Russo D.: °»Functional modeling for TRIZ-based evolutionary analyses°…, Proceedings of the 17th International Conference on Engineering Design (ICED), 24-27 August 2009, Stanford, Usa (Outstanding Paper Award).