Welcome to
Kazushi "TAKAMARU" NISHIMOTO's
home page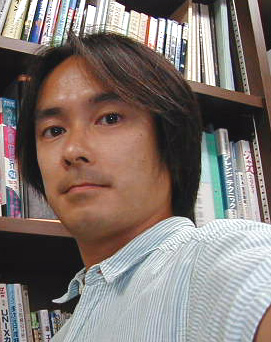 ---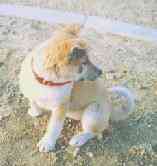 Click SAKURA to Japanese version
---
Biography
Kazushi NISHIMOTO received his B.Eng. and M.Eng. from Kyoto University, Japan, in 1985 and 1987, respectively, and received Dr.Eng. from Osaka University, Japan, in 1998. He engaged himself in research on in-cylinder turbulence of a 4-cycle reciprocating engine at Kyoto University. In 1987, he joined Matsushita Electric Industrial Co., Ltd. He engaged himself in research and development of software for OSI presentation layer protocol (ASN.1) and application layer protocol (MOTIS/MHS, ROSE), research on next-generation high speed transport layer protocols (XTP, NETBLT), and development on high speed IP brouter. In 1992, he went on loan to ATR Communication Systems Research Laboratories, Kyoto, Japan. He was a researcher of the Artificial Intelligence department. He engaged himself in research on intelligent image database retrieval technology. He started research on creativity support system (divergent thinking support system), there. In 1995, he quited Matsushita Electric Industrial Co., Ltd., and he obtained a position of invited researcher of the department 2, ATR Media Integration & Communications (MI&C) Research Laboratories, Kyoto, Japan. He is engaged in research on communication support technology, i.e., research on creativity support technology in daily informal conversations and in music. His research interests include creativity support technology, music information processing, natural language processing, multi-media processing, CSCW/groupware, and artificial intelligence. He is a member of Information Processing Society of Japan, Japanese Society for Artificial Intelligence, The Association for Natural Language Processing, Japan, and International Computer Music Association. He is also a chiropracter qualified by the para-medical association in Kinki, Japan.
---
Affiliation
Professor
Center for Knowledge Science
Japan Advanced Institute of Science and Technology, Hokuriku
1-1, Asahi-dai, Tatsunokuchi-machi, Nomi-gun
Ishikawa 923-1292, JAPAN
Tel & Fax: +81 761 51 1812 (direct)
e-mail: knishi -at- jaist.ac.jp



Jump to Nishimoto Laboratory's Web Pages


---
Research

"A virtual outsider agent for computer aided human divergent thinking process."
---
---
Accessed times.
Last updated on Friday, 27-Apr-2001 18:55:29 JST.