Global Communication Center
To develop communication skills
JAIST offers environments the most internationalized campus environment in the world, as almost 50% of its students and about 20% of its faculty members on the main campus come from overseas. And our mission is to produce scientists and engineers with outstanding expertise and a broad range of knowledge who are capable of working on the global stage. To this end, it is essential that all students have adequate communication skills.
The Global Communication Center (GCC), established in the Division of International Cooperation to provide education from a global perspective, offers English and Japanese language education that can accurately meet the needs of students, as well as a variety of courses to help students learn the skills, thinking, and knowledge necessary to be active in society after graduating from JAIST.
In language education, there are many different types of language courses to suit different levels of language proficiency of students. Other subjects include Language Expression Technique, Diversity Studies, Japan Studies, Global Communication for Collaboration Building, Global Leadership Training Seminar, Practical English Intensive Seminar and Practical Japanese Intensive Seminar.
Moreover, in order to promote daily global communication on campus and to improve the scores of standardized language tests, the GCC offers TOEIC Workshop, JLPT Workshop, GCC Seminar Series. There is English Writing Lab to offer one-to-one assistance to students preparing to publish their research results.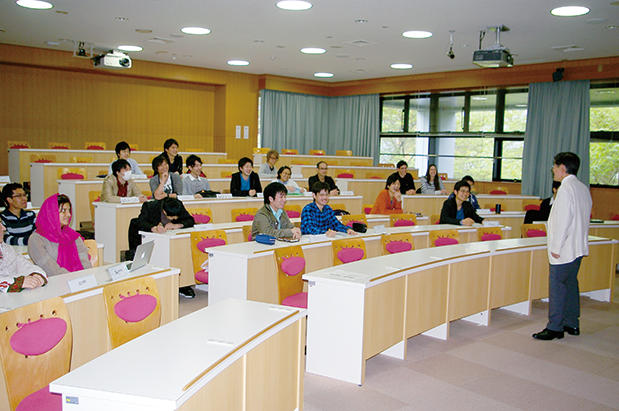 Every student takes the TOEIC test at least twice while at JAIST, a first time when entering the school and the other time 18 months later. The objective data of the score improvement are used to further improve the GCC programs.
In addition to their education and research in their major field, all the students are highly encouraged to take advantage of what the GCC offers them to be prepared for their future global activities.