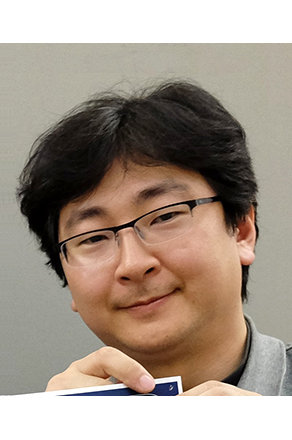 Explore exciting experiences in the field of HCI!
SATO Laboratory
Associate Professor:SATO Toshiki
E-mail:


[Research areas]
Human-Computer Interaction(HCI), AR/MR/VR.
[Keywords]
Projector-camera system, Surface Computing, Projection Mapping, Entertainment Computing.
Skills and background we are looking for in prospective students
In Sato laboratory, we expect a deep interest in computers and fabrication, and a high motivation of "I want to create the future with my own hands" and "I want to entertain people". You also need ample time to engage in fun research and prototyping. We will acquire the specific skills and knowledge necessary for research as needed. Therefore, we do not require special skills (e.g. programming experience) at the time of admission. However, those who have knowledge of various different fields are highly welcome.
What you can expect to learn in this laboratory
We will conduct specialized discussions and propose innovative experiences that cross real and cyber spaces focusing on the human-computer interaction (HCI) field. In addition, we will develop their prototypes in a short time, and will make presentations at the international conference in a short period.
In these processes, you should be able to acquire the ability to create ideas from scratch and sharpen them, prototyping ability across software and hardware that embodies ideas, and the ability to present research value and future vision.
Research outline
There is still a big gap between the cyberspace inside the computer and the real world we live in. In Sato Laboratory, we are working on address this gap and proposing a new method to realize direct interaction between "people and information", "people and things", and "people and people", based on Computer Vision/Graphics technology in the Human-Computer Interaction fields.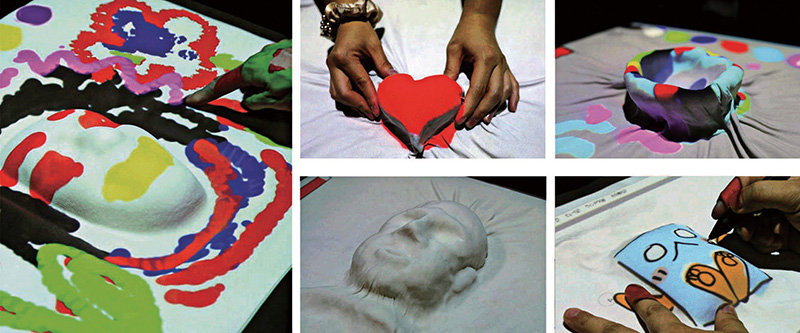 Fig.1. Interactive display with shape changing surface.
Fig.2. Omni-directional Displays.
1) Research on Surface Augmentation
For a long time, "Rigid and Planar" displays have been used. Although these display shapes are suitable for presenting text and image information, there are various limitations when displaying data having a three-dimensional shape (3DCG, characters, etc.).
In this Laboratory, we are focusing on the "Surface" of the display and giving it various functions to realize a more direct interaction between the user and the information through the user's skin (Fig.1).
2) Research on Omni-directional Display
If you have a three-dimensional display in front of you, you may want to grab it and touch it directly. We are proposing three-dimensional shape displays that the user can handle them in his/her hand, and also propose novel interaction method between them (Fig.2).
3) Research on interactive Projection Mapping
Projection mapping, which projects images from multiple projectors onto a three-dimensional structure, can now be experienced in various places. However, installing multiple projectors and calibrating them is not easy. As a result, the installation environment is limited, and it is also difficult to realize interactive content.
Therefore, in the Sato laboratory, we will propose an augmentation technology of pro-cam system mechanism to address the problem. We will create a world where interactive projection experiences can be realized anywhere.
4) Entertainment Application and Research Collaboration
The Sato laboratory is actively applying the new research technology to entertainment systems to try to spread research technology to the world in an easy-to-understand manner.
In order to do this, we will actively promote applied research and commercialization in collaboration with companies and other universities (including Tokyo Tech, UEC Tokyo, or Musashino Art University, etc.).
Key publications
Toshiki Sato, Dong-Hyun Hwang and Hideki Koike, "MlioLight: Projector-camera Based Multi-layered Image Overlay System for Multiple Flashlights Interaction", Proc. of ACM ISS2018, pp.263-271, 2018.
Shio Miyafuji, Toshiki Sato, Zhengqing Li and Hideki Koike, "Qoom: An Interactive Omni-directional Ball Display", Proc. of ACM UIST2017, pp. 599-609, 2017.
Toshiki Sato, Jefferson Pardomuan, Yasushi Matoba, and Hideki Koike, "ClaytricSurface: An Interactive Deformable Display with Dynamic Stiffness Control", IEEE Computer Graphics and Applications, Volume 34, Issue 3, pp.59–67, 2014.
Equipment
In Sato Laboratory, we will develop various devices by making full use of FabLab in JAIST. We create original interactive display devices using many types of projectors, cameras, computers and small sensors/actuators.
Teaching policy
We strongly recommends the submission of academic conferences in the first year, especially the challenge to the exhibition section of international conferences such as SIGGRAPH Emerging Technologies or Laval Virtual, as the first goal of master students. We will do our best to support theme determination in the early stages of laboratory assignment.
The research theme is decided by discussions (chats) with laboratory members based on the various interests of the students. Let's have a fun and fulfilling research life at JAIST together!

[Website] URL:https://tsato-lab.jp/