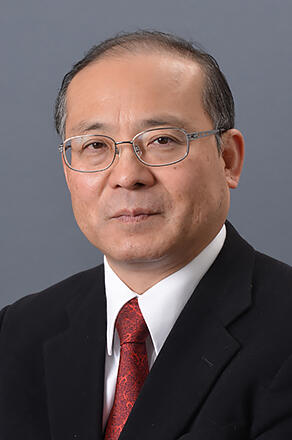 Going to the future is searching the past
*This Lab. is not accepting new student.
IIDA Laboratory
Vice President:IIDA Hiroyuki
E-mail:


[Research areas]
Artificial Intelligence, Computer Games
[Keywords]
Entertainment technology, Game refinement theory
Skills and background we are looking for in prospective students
International Sense is indispensable since students from various countries enjoy diversity in our lab. It includes smart communication in English, critical and creative thinking for research, technical writing skill for publication, and great smile.
What you can expect to learn in this laboratory
Your ability will be improved and strengthened more and more if you work so hard in our lab while enjoying diversity with other students from Asian and western countries. You need to seek for the most important talent for you, e.g., intellectual toughness.
【Job category of graduates】 IT company, entertainment company, research/education institutes, game designer
Research outline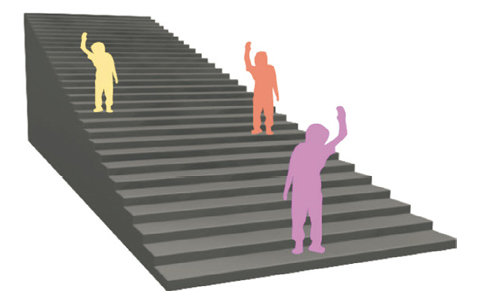 Fig.1: In the game of Kaidan-Janken (Rock-paper-scissors on the step), the optimal solution will be recommended by Nash (1948), whereas the regulation of the game itself should be reconsidered by game refinement theory (H.Iida 2004) to find the most comfortable game setting.
Using games as testbed for AI research has been a basic style for Hiroyuki Iida who proposed a model of three masters: master of winning, master of playing, and master of understanding. Great is to play a game. Greater is to win the human champion. Greatest is to enjoy the game like child. AI has been successfully developing in the classical boardgame domains such as chess and Go to win the human champions. The next challenge is to develop AI which may be able to enjoy game playing. How do we realize it? We need to handle emotional aspects.
In this direction Game Refinement Theory has been investigated as a new game theory from game designer's perspective to establish sophisticated gamification (game elements) even in non-game contexts such as business and education. There are many entertainment systems around us, however, only a few ones deeply satisfy our mind. Such well refined entertainment systems dominate the fun game market, whereas sophisticated gamification successfully catch the customers' hearts for their retention in business domain and maintain the motivation of learners in the educational domain.
Key publications
Computer Shogi,H. Iida, M. Sakuta and J. Rollason,Artificial Intelligence,134,1-2,121-144,2002
Game refinement theory: Paradigm shift from performance optimization to comfort in mind, S. Agarwal, M. N. A. Khalid, H. Iida, Entertainment Computing, 32,2019,
Dinh, A.V.N., Bao, N.P.H., Khalid, M.N.A. and Iida, H. Simulating competitiveness and precision in a tournament structure: a reaper tournament system. Int. j. inf. Tec nol. 12, 1–18, 2020
Teaching policy
It is highly expected for both master and PhD candidates to publish papers as many as possible to experience the expertise of the academic disciplines under consideration. It is also encouraged to experience short/long-term internship in other research institutes or industries to better understand the real diversity and its benefit.

[Website] URL:https://www.jaist.ac.jp/profiles/info_e.php?profile_id=429