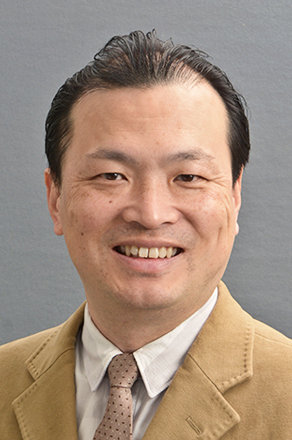 Nature-guided Polymer Design Aiming at Environmentally-Harmonized Materials
KANEKO Laboratory
Professor:KANEKO Tatsuo
E-mail:


[Research areas]
Polymer Chemistry, Bio-plastics
[Keywords]
Natural molecules, Biodegradable plastics, Polymer synthesis, High-performance polymers, Polysaccharides, Gels, Liquid crystals
Skills and background we are looking for in prospective students
If you have basic knowledge of organic chemistry or polymer sciences, you will be able to start your researches smoothly. Many students having other background, however, have taken their degrees. Every student is required to keep strong motivation to study.
What you can expect to learn in this laboratory
Kaneko laboratory has two axes of research concepts.
1) Development of high-performance polymer materials using start-up renewable materials,
2) Functional biomaterials by modification and/or fabrication of natural macromolecules. In either research, the students are able to learn how to make molecular designs based on investigation of structure-properties relationships. Moreover, the students will technically learn not only how to develop polymer materials but also how to manage spectroscopes, microscopes, mechanical tester, thermal analyzer, chromatographs, and optics instruments.
【Job category of graduates】
Polymer syntheses, Organic chemistry, Structural analyses, Thermal/mechanical analysis, Optical materials
Research outline
Fig. Concept of materials development in Kaneko lab.
We study polymer design by control of structures from primary to high-ordered using multi-functional biomolecules, aiming at environmentally-harmonizing materials. Details are shown below.
1) New FUNCTIONAL POLYMER materials from aromatic biomolecules.
Aromatic biomolecules can induce high-performance polymer materials due to their rigid structures. Especially, fermentation of aromatic molecules are very active in Japan, and for example, phenylalanine was produced in a scale as large as PET plastics. Some million-dollar scale projects are going on as a principle investigator in Kaneko lab.
2) BIODEGRADABLE plastics with high performance and functions
Biodegradation of plastics are crucial for keeping earth environments in good condition. Especially one can know that marine environment became worse and worse by floating plastics and micro-scale plastics which are seriously damaging marine ecology in worldwide level. Efficient degradation system of plastics in earth environment are required. We focus on development of aromatic polymers with heterocyclic rings which not only induce high performance but also exhibits ring opening reactions by some stimuli of environments, inducing water-solubility including see water.
3) High performance MICROBIAL MEGAMOLECULES.
Microorganisms produce many functional materials and then are regarded as efficient microreactor. Especially cyanobacteria can be the ideal one which produces special polysaccharides using O2, N2, CO2, H2O under the sun. We recently developed megamolecules, sacran, by extraction from a cyanobacterial, Aphanothece sacrum, which has already been circulated in society as a supermoisturizer.
Key publications
K.Takada, K.Yasaki, S.Rawat, K.Okeyoshi, A.Kumar, H.Murata, T.Kaneko, Photoexpansion of Bio-Based Polyester: Mechanism Analysis by Time-Resolved Measurements of an Amorphous Polycinnamate Hard Film, ACS Appl. Mater. Interf.,13,14569 (2021)
Md A. Ali, T.Kaneko, High-performance BioNylons from Itaconic and Amino Acids with Pepsin Degradability, Adv, Sus, Sys. 2100052 (2021).
K.Budpud, K.Okeyoshi, M.Okajima, T.Kaneko, Vapor-sensitive materials from polysaccharide fibers with self-assembling twisted microstructures, Small, 16, 2001993 (2020).
Equipment
NMR (liquid/solid), IR (microscopic, vCD), FL, CD, UV, MS, FM, POM, CLSM, Portable SEM, FE-SEM, TEM, S-TEM, DSC, TMA, TG/DTA, HPLC, GC-MS (pyrolysis), E-spinner, SEC-MALLS, DLS, XRD (2D), XRF, XPS, Rheometer, Sun-test, Spectrophotometer
Teaching policy
Welcome to Kaneko Lab guide! We respect your idea to develop new environmentally-harmonizing polymers. We recommend all of students to present your researches in international conferences and to publish your data in international journals and patents. Through these actions, you can open new world in your researches, in your human community, and in your life. Let's protect earth environments.

[Website] URL:https://www.jaist.ac.jp/~kaneko