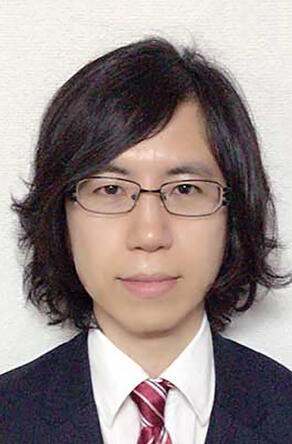 Liquid silicon science for sustainable society
*This Lab. is not accepting new student.

Senior Lecturer:MASUDA Takashi
E-mail:


[Research areas]
Semiconductor engineering, intermolecular forces, Organosilane chemistry
[Keywords]
Liquid silicon, printed electronics, hydrogenated metal liquid, nano liquid process
Skills and background we are looking for in prospective students
Our laboratories demand diverse human resources to open up new research areas. Therefore we welcome any persons regardless of whose faculties and specialties. However, in order to understand the reference books, you need high school level of mathematics, English and logical thinking skills.
What you can expect to learn in this laboratory
You will acquire the basic ability to act as superior scientists and engineers in society.
(1) Ability to acquire necessary knowledge by own creative intention
(2) Expression power and presentation ability to correctly communicate own research results
(3) Language and communication skills necessary for international exchange Our lab's specialty areas are "Intermolecular and Surface forces", "Polymer and Colloid Science", "Organosilane chemistry", "Solid Physics and Semiconductor Engineering", "Printed Electronics".
【Job category of graduates】
Manufacturer in chemical, semiconductor, electronic, printing, textile.
Research outline
Silicon is one of the most important material in current industry. Generally, solid and gas phases silicon have been used as material sources. On the other hand, Liquid phase silicon left almost unexploited.
We think, Liquid phase silicon is an attractive material. It would open up a new field of silicon science. Liquid materials may change the silicon microfabrication technology. For instance, it allow us to use printing technology for device fabrication. It should reduce a process cost, because solution process is much easier than vacuum process.
So, we have challenged fabricating silicon devices using Liquid phase silicon.
Fig.1 Research concept
1. Liquid silicon
We synthesize the "Liquid Si" material and we are opening up "Liquid Si science" as a new academic field that is necessary for future society. "Liquid Si science" has transformed the subject of Si science from "hard Si" to "soft Si" and qualitatively changed existing research. For instance, we applied the printing method" for the first time to the Si semiconductor engineering. We are engaged in a series of research and development such as synthesis of "liquid Si", analysis of reaction, efforts toward film formation method and industrialization.
2. Nano liquid process
We study basic science necessary for printed electronics. One of the important factors that dominates liquid physical properties is the zero point energy via a virtual photon. We will unravel the relationship between the quantum fluctuation of the field and the classical mechanical physical quantity such as wettability from the viewpoint of vibrational charge (van der Waals energy). And we study the "nano liquid process" which print functional inks under the control of physical properties of nanoscale liquids.
3. Hydrogenated metal liquid
Liquid Si is hydrogenated Si. We also synthesize liquid materials such as "liquid SiC", "liquid SiO2", "liquid CoSi" and "liquid Al". What we are aiming for is to open up a new materials science called "Hydrogenated Metal Liquid" which is beyond of those material groups. We are working on the first step to find unexplored materials such as "Liquid Fe" and "Liquid Ge" which has not yet been realized.
Key publications
(A research of van der Waals and Liquid silicon) T. Masuda, et al., Silicon deposition in nanopores using a liquid precursor, Scientific Reports, 6, 37689 (2016).
(A research for microfabrication using Liquid silicon) T. Masuda, et al., Direct imprinting of liquid silicon, ACS Appl. Mater. Interface 8, 9969 (2016).
(Solution-processed Si solar cell) Fabrication of solution-processed hydrogenated amorphous silicon single-junction solar cell. Appl. Phys. Lett. 100, 253908 (2012).
Teaching policy
Please think about the skills and knowledge that can hold superiority in the future where AI and IoT develop. In our laboratory, we will not simply pursue one research field, but also think about broad use of knowledge gained and train to combine it with scientific knowledge in various fields. For that, it is important to meet many societies and people. We encourage active participation in collaborative research with state-of-the-art electronics companies and attractive local companies. In addition, please have an experience to contribute to society as a researcher, and have an experience to touch the beauty of natural science. And hone the ability to acquire necessary knowledge by your own way.