International Research Center for Innovation Design
International Research Center for Innovation Design was established in April 2016, with an aim to lead international research collaboration and to form a foundation of design knowledge in order to drive innovation at the global level.
The center will promote the creation of new science and develop future research to challenge social issues of the world from the perspective of design creativity. In addition, the center will practice innovative activities with advanced design knowledge based on creative thinking through an interdisciplinary approach.
Our mission is to contribute to the improvement of the quality of life of the society on an international scale. Therefore, we will conduct research for the development of new technologies to create partnerships between businesses and universities by "design thinking" and valuable new services and products. Research collaboration among universities of Japan, China, France and Italy is being conducted with different enterprises.
We emphasize enhancing the value of design in Japan from a global perspective.
For example, an interdisciplinary project team formed by researchers from the fields of knowledge science, information science, and materials science will explore the process of creation of new value for traditional crafts, which is still the linchpin of the region's industry from a multidisciplinary approach, such as the development of next-generation designs like that of Kutani ware,which are innovative artifacts.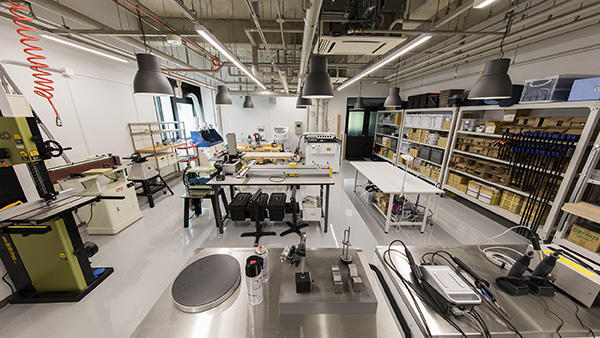 JAIST Fab.