News
President Asano gave a lecture at Dalian Polytechnic University in China
President Asano gave a lecture presentation at Dalian Polytechnic University (DPU) in China on Monday, September 19.
The presentation was given in English, President Asano passionately talked the education philosophy and appealing features of JAIST together with his academic field, algorithms.
The venue was filled with about 600 persons: DPU President Li Rongde, faculty and students who desire to study abroad. They were listening attentively to the presentation via the translation into Chinese language.
president Li Rongde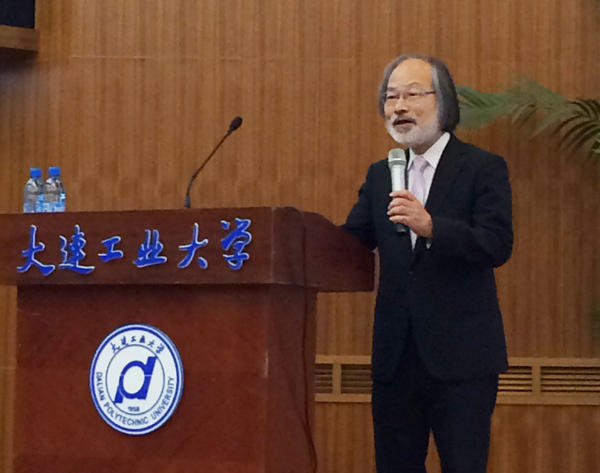 president Asano
September 23, 2016