News
International students gave lectures at Tatsunokuchi Junior High School
On Tuesday, June 27th, 8 international students from Kenya, Indonesia, Thailand, Mongolia and China gave lectures of the "International Exchange Class" as a part of the "Comprehensive Learning Curriculum", at Tatsunokuchi Junior High School, Nomi city.
This event is the 11th time this year. The 1st grade students of TJHS were divided into 5 groups for each aforementioned lecturers and each group made a presentation of their studies about Japan done before the lectures. The international students introduced their countries at their assigned class following the TJHS students' presentation.
All the participants developed their understanding about Japan and the assigned lecturer's home country by learning the difference of culture, industry, nature, popular things and life style between the two countries.
After the presentation, they interacted with each other actively through questions and answers and a performance of a traditional musical instrument, and spent time in a friendly atmosphere with laughter.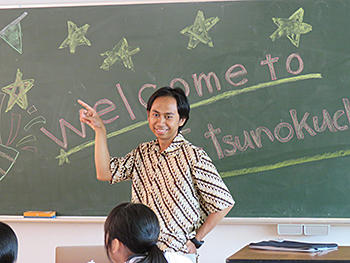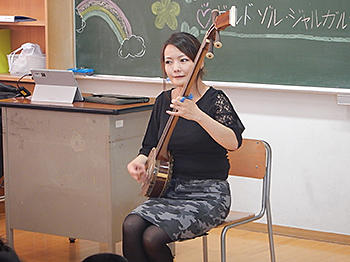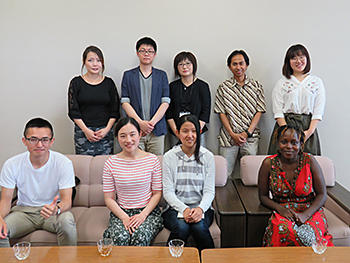 June 29, 2017