News
The Social Gathering of the International Students 2017
The Social Gathering of the international students was held on Tuesday, December 12, at the Ishikawa High-Tech Exchange Center. It is aimed to promote mutual understanding between international students and the members of the scholarship foundations, local residents and JAIST faculty members, and to encourage the international students at JAIST in their successful studies.
We hold this social gathering every year, and this year we had approximately 260 participants. Many international students had volunteered as the staff members for MC, setting up the hall, receptionists and ushers, etc.
The highlight of the social gathering was singing and dancing performances by the international students. We had an Arabic song, an Indian dance, Chinese songs with instruments live performance. These distinctive performances warmed up the gathering very much.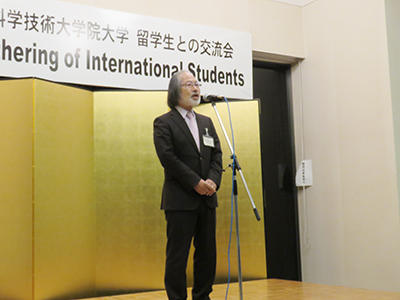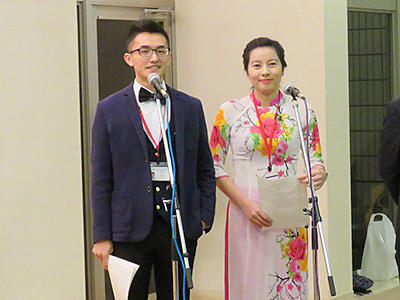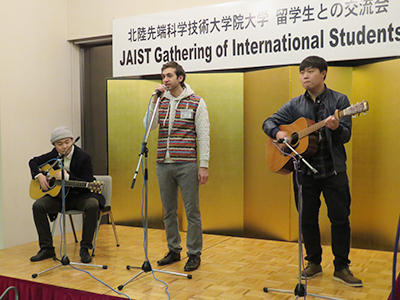 December 20, 2017