News
International students visited D.T.Suzuki Museum, Yamato Soy Sause and Miso Co.,Ltd.
The 3rd Japanese Cultural Excursion in this year was taken place on February 23 2018. 6 international students and 1 Japanese student visited D.T.Suzuki Museum and Yamato Soy Sause and Miso Co.,Ltd. in Kanazawa.
At the Museum, they touched the Japanese "Zen" culture and they were impressed by the architecture of the museum which serves as an interpretation of D.T.Suzuki's life and religious scholarship.
After that, they visited Yamato Soy Sauce and Miso Co.,Ltd. in Ohno -Kanazawa which is popular among local people. They listened to an explanation of the products and KOJI first, and then, they experienced taking KOUJI hand-bath and making a Miso-ball. The Participants were so surprised that KOUJI hand-bath made their hands very smooth. Thanks to a British staff's clear explanations, they enjoyed both experiences very much.
The Participants from China, Vietnam, Bangladesh, Myanmar and Japan deepened their exchange during the excursion, it turned into a meaningful time for them to develop their understandings of Japanese culture.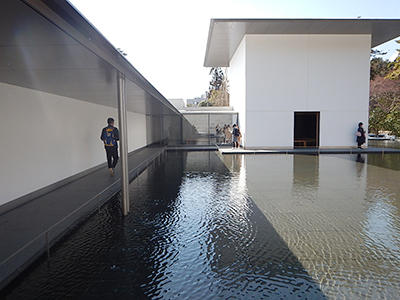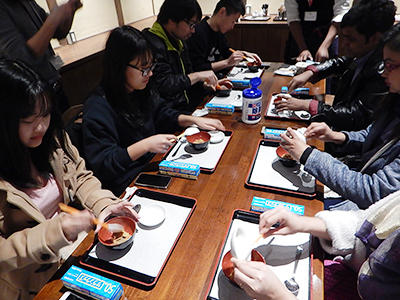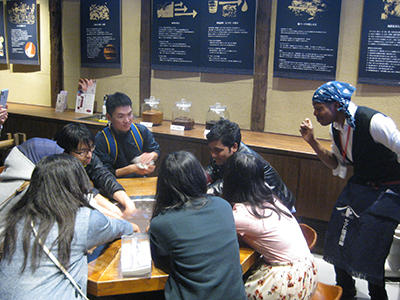 March 5, 2018