News
JAIST concluded Memorandum of Understanding with Kazan Federal University
JAIST concluded the Memorandum of Understanding with Kazan Federal University (KFU) on October 9, 2018.
KFU was established in 1804 and one of the oldest universities in Russia. It has approximately 2,300 faculty members and 32,700 students including 1,100 master/doctoral students.
Before the signing ceremony, President Asano gave an introduction on research and education of JAIST and Rector Gafurov expressed an expectation on cooperation in various branches of science. We hope to strengthen our partnership and have closer research collaborations based on this MoU.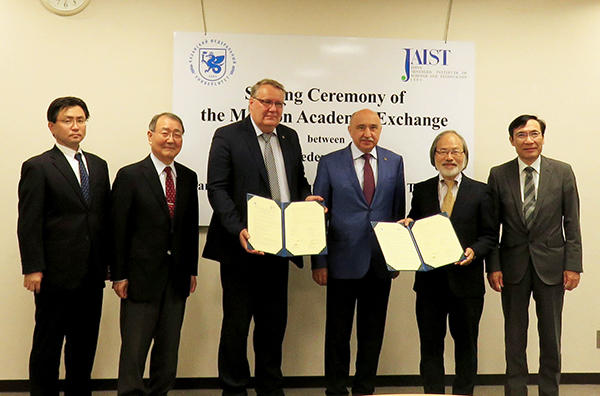 October 12, 2018