News
JAIST concluded Memorandum of Understanding with Thailand Alliances of Advanced Institutions of Science and Technology
JAIST President attended the signing ceremony in Thailand and concluded the Memorandum of Understanding with Thailand Alliances of Advanced Institutions of Science and Technology (TAIST) on October 25, 2018.
TAIST consists of National Science and Technology Development Agency (NSTDA) and Sirindhorn International Institute of Technology Thammasat University (SIIT).
Under support of computer science division of NSTDA, JAIST and SIIT started Doctoral Double Degree Program on Knowledge Science and Information Science from 2011.
In 2016, JAIST and SIIT agreed the expansion of the program to Materials Science. NSTDA also agreed to support the expansion with the support of its material science division. Then NSTDA, SIIT and JAIST agreed to conclude the Memorandum of Understanding.
Before the signing ceremony, President Asano gave an introduction on research and education of JAIST, and then, NSTDA and SIIT gave an introduction of their activity and education and research collaboration between TAIST and JAIST.
Under the support by NSTDA, we hope to strengthen our partnership and have closer research collaborations through Double Degree Program based on this MoU.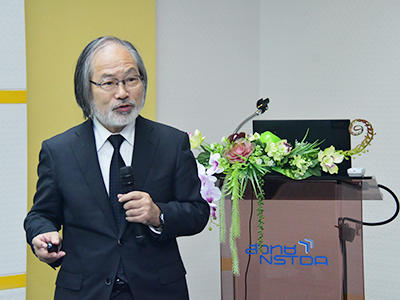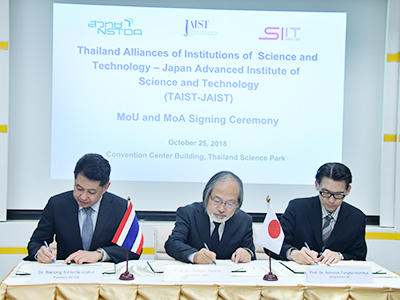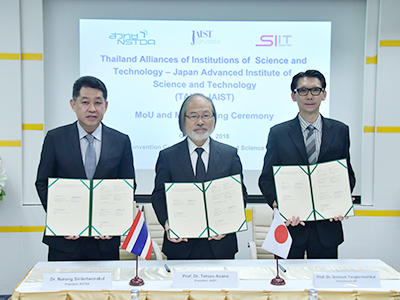 November 5, 2018