News
President of National Yunlin University of Science and Technology visited JAIST President Asano
On March 27, 2019, Dr. Neng-Shu, Yang, President of National Yunlin University of Science and Technology (YunTech, Taiwan) with his 3 delegation members visited JAIST President Asano.
JAIST has concluded the Memorandum of Understanding with YunTech in October 2016. In December 2017, JAIST President Asano visited YunTech. This visit is the reciprocal visit and also to discuss on future collaboration between JAIST and YunTech.
In the meeting, they discussed about circumstance around research activity of both universities and possibility of specific joint research and student exchange. After the meeting, YunTech delegation members visited Prof. Chong's laboratory and Assoc. Prof. Ho's laboratory whose majors are interested by the delegation members.
By this visit, we can expect the activation of academic exchange between JAIST and YunTech.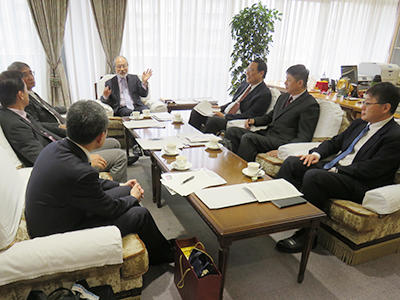 Discussion with YunTech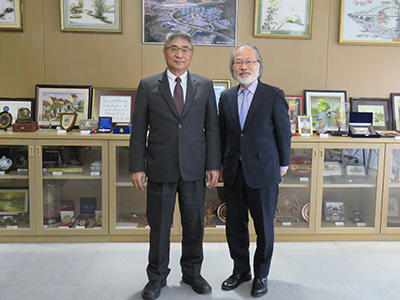 President of JAIST and YunTech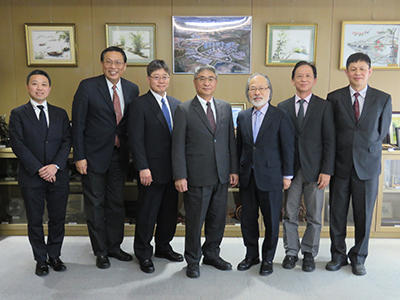 Group Picture
March 28, 2019