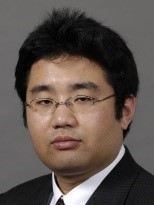 Shinobu Hasegawa
Japan Advanced Institute of Science and Technology (JAIST), Japan
Research Interest: Learning Technology, Educational Technology, AI in Education, DX in Education
The primary goal of my research is to facilitate "Human Learning and Computer-mediated Interaction" in a distributed environment. My research field is mainly learning technology but interdisciplinary fields with educational technology, artificial intelligence (AI) in education, and digital transformation (DX) in education. Currently, I am interested in the following research projects.
Engagement detection/facilitation in online learning: Today's topic.
Support for research activities: to cultivate research skills of graduate students through scaffolding of their daily research activities.
Support for cognitive skill learning/self-directed learning: to develop a learning support environment to improve cognitive skills like decision making or how to learn in self-directed/regulated learning as more generic skill.
Learning support with gamification/edutainment: to keep motivation and focus on embedded cognitive skill training.
Implementation of distance learning system: to develop a design support system based on "Design Pattern" methodology in order to implement a distance learning system systematically and sustainably.