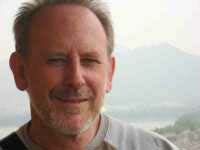 Name
Surname: Murty Given name: Paul
Contact (E-mail address, Web site)
paul[a_t]arch.usyd.edu.au www.arch.usyd.edu.au/~paul
Affiliation
Position: Associate Lecturer P/T Organization: Key Centre of Design Computing & Cognition Address: Faculty of Architecture, Design & Planning, University of Sydney NSW 2006 Country: Australia
Major/Field
Design Cognition
Research Interests
Factors in insightful conceptualisation -

levels of insight, discovery experiences, latent preparation

Ways of designing -

focusing strategies, action styles and individual cognitive variables
Selected Publications (max.4)
* Murty, P. & Purcell, T. (2007) Latent Preparation - Do great ideas come from out-of-the-blue? In CAADRIA2007, proceedings of the 12th International Conference on Computer-Aided Architectural Design Research in Asia. Southeast University & Nanjing University, Nanjing, China.
* Murty, P. & Purcell, T. (2006) The Latent Practitioner: Latent discovery processes in designing. In S. Shannon, V. Soebarto and T. Williamson (eds), Proceedings of 40th Conference of the ANZAScA, Adelaide. University of Adelaide, Australia.
* Murty, P. & Purcell, T. (2006) Levels and Experiences of Insightful Design. In Y.S. Kim (ed) International Design Research '06: Proceedings of International Design Research Symposium, Seoul. Credits Research Centre, Sungkyunkwan University, Korea.
* Murty, P and Purcell, T. (2004) Discoveries throughout conceptual design. In Lee, H.S. and Choi, J.W. (eds) proceedings of Ninth Conference on Computer Aided Architectural Design Research in Asia, CAADRIA2004, Yonsei University Press, Seoul, Korea, April 2004