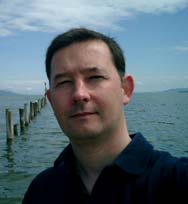 Name
Surname: Prior
Given name: Stephen D.

Contact (E-mail address, Web site)
s.prior[a_t]mdx.ac.uk www.mdx.ac.uk/mscde
Affiliation
Position: Principal Lecturer Organization: Middlesex University Address: Trent Park Campus, Bramley Road, London N14 4YZ Country: UK
Major/Field
Design Engineering
Research Interests
Personality Type Theory Team Formation Strategies Robotics
Selected Publications (max.4)
* Shen, S-T., Prior, S.D., White, A.S. and Karamanoglu, M.; 2007; Using Personality Type Differences to Form Engineering Design Teams; Engineering Education: Journal of the Higher Education Academy Engineering Subject Centre (ISSN 1750-0052); Vol. 2, Issue 2; December; pp.54-66.
* Prior, S.D., Shen, S-T. and Karamanoglu, M.; 2007; The Problems with Design Education in the UK; Proceedings of the International Association of Societies of Design Research Conference, 12-15 November; Hong Kong Polytechnic University, Hong Kong SAR, P.R. China.