ACM SIGGRAPH 2022 (Poster)
HiVideo: Hierarchical Browsing Interface for Educational Videos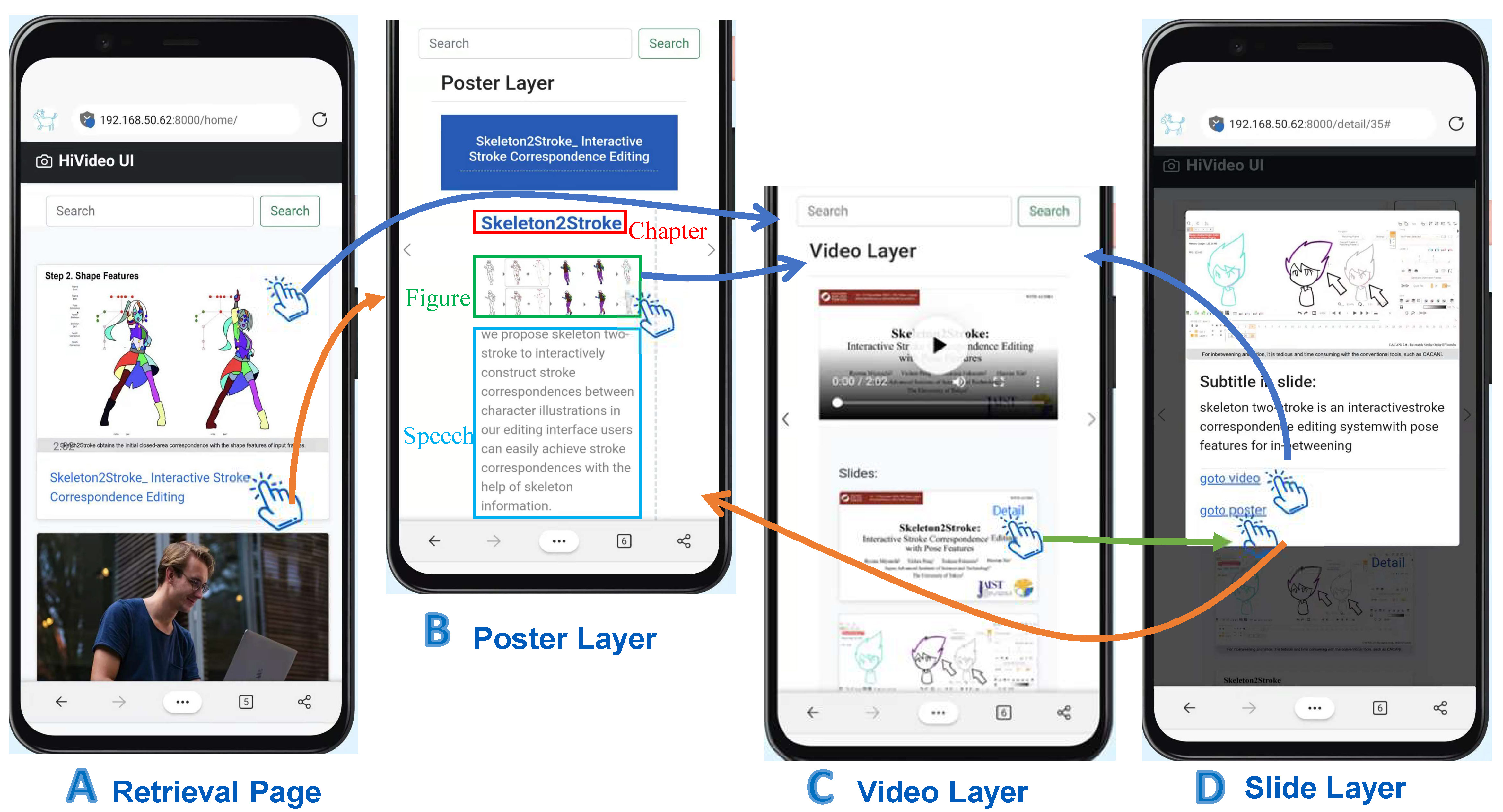 Abstract
In this work, we propose HiVideo, a hierarchical browsing interface to retrieve and summarize instructional education videos. We adopt a three-layer user interface to satisfy users' searching intents in a variety of usage circumstances. We also adopt Responsive Web Design so that users can achieve better experience when accessing it with mobile browsers. In the user study, we verify that this interface can accommodate a wide range of usage scenarios.
Video
Publication
Jiahao Weng, Chao Zhang, Xi Yang, Haoran Xie. HiVideo: Hierarchical Browsing Interface for Educational Videos, SIGGRAPH 2022, poster, 2022.08. [LINK]
Jiaohao Weng, Chao Zhang, Xi Yang, Haoran Xie. Hierarchical Visual Interface for Lecture Video Retrieval and Summarization, Proceedings of International Workshop on Advanced Image Technology 2022 (IWAIT 2022), full paper, 2022.01.[LINK]

Acknowledgements
This work is supported by JAIST Research Grant, and JSPS KAKENHI grant JP20K19845, Japan.

Related Projects
Find Your ASMR: Perceptual Retrieval Interface for Autonomous Sensory Meridian Response Videos (2022)
Selfie Guidance System in Good Head Postures (2018)