Professor Tadashi "Tad" Matsumoto, Fellow, IEEE
Background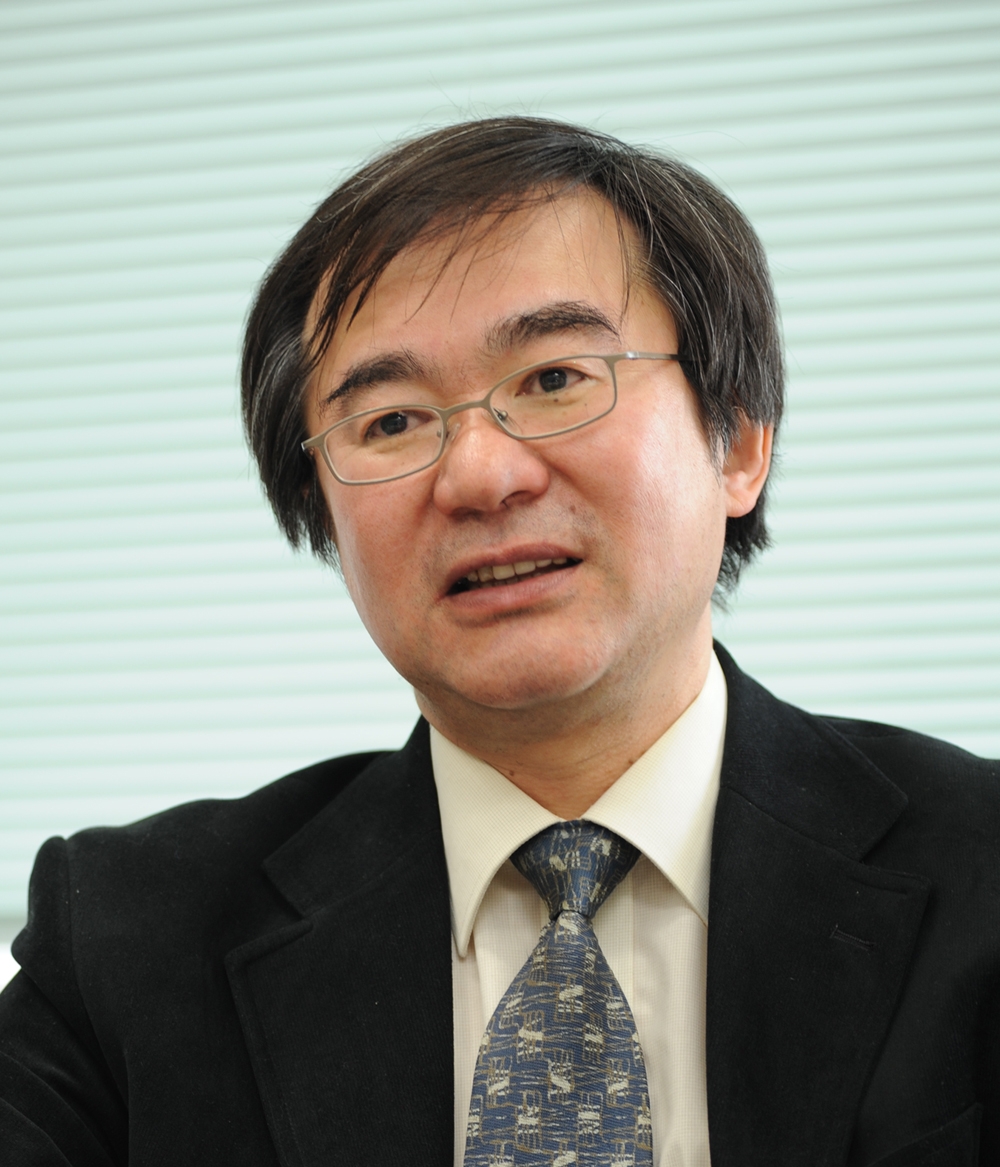 Before moving in to JAIST, I served as a professor at Center for Wireless Communications (CWC), University of Oulu, Finland, for 5 years, and for the last one year, I also served as a guest professor at Ilmenau University of Technology, Germany, funded by the MERCATOR German visiting professorship program, while also keeping my position at CWC.
Although my academic background is mainly in the area of wireless mobile communications, in general, the highest focus has been given to the research on iterative (Turbo) processing for equalization and multi-user detection in broadband mobile communications and information theoretic convergence property analysis of the techniques for the last 5 years.
Presently, industries related to mobile communications are facing to unprecedented difficulties in having clear vision of future systems as well as of technological trends towards the goal. Amid such chaotic situation, one thing which is clear now is that the model of system development, lead in most cases by behemoth-like operators, is no longer workable, and the related industries need new scenarios allowing them to create new system concepts and technologies that are not merely the extensions of current systems' supporting technologies. Now, a big chance has come to the academia, where we can play crucial roles in making substantial scientific contributions to the industry!

Degrees
B.S. from Keio University(1978)
M.S. from Keio University(1980)
Ph.D from Keio University(1991)

Professional Career
Nippon Telegram and Telephone Public Corporation(NTT)(1980)
NTTDoCoMo(1992)
Professor, Wireless Communications, at Oulu University (2002)
Guest professor, Ilmenau University of Technology (2006)
Expertise
Wireless Communications
Information Theory
Coding Theory
Iterative (Turbo) Algorithm
Network Information Theory
Information Theoretic Analysis and Coding Techniques for Relay and Sensor Network
Multi-Dimensional Channel analysis

Major Contributions to the Society
IEEE Fellow, (Effective as of Jan. 1st, 2010)-
IEEE Member, 1984-, Senior Member, 1995-
IEICE Member, 1978-
IEEE Vehicular Technology Society Board of Governer,2002-
Deutsche Forschungsgemeinschaft Project Evaluation Committee Board, Cluster of Excellence, Information Technology Sector
2007 Smart Antenna Workshop, Information Technology Society (ITG) of the Association for Electrical, Electronic and Information Technologies (VDE), Technical Program Committee Member, 2007/02/26 - 2007/02/27
2006 Smart Antenna Workshop, Information Technology Society (ITG) of the Association for Electrical, Electronic and Information Technologies (VDE), Technical Committee Member, 2006/03/13 - 2006/03/13
IEEE International Symposium on Personal, Indoor, Mobile Radio Communications, Tutorial Committee Chair, Technical Committee Member, 2006/09/11 - 2006/09/14
IEEE Vehicular Technology Conference, 2000-Spring, Chief Secretary, 2000/05/15 - 2000/05/18

Awards
(14) NIKKEI Japan Wireless Technology Award 2013
(13) IEEE Japan Council Award of Meritorious Contribution to the Society
(12) Finland Distinguished Profesorship
(11) 2009 Telecom System Technology Award by the Telecommunications Advancement Foundation
(10) IEEE Fellow, 2010-
(9) IEEE ComSoc Exempelary Reviewer Recognition, 2010
(8) IEEE VTS Distinguished Lecturer, 2010
(7) UK Royal Academy Visiting Fellowship, 2010
(6) IEICE Best Paper Award, Turbo Equalization; Fundamentals and Information Theoretic Consideration, May 27, 2008
(5) IEEE Vehicular Technology Society James R. Evans Avant Garde Award, IEEE Vehicular Technology Society, October 27, 2006
(4) IEEE Japan Council Award for Outstanding Contributions to the Society Activities, IEEE Japan Council, March 2, 2006
(3) Thuringen Scientific Award on Advanced Applied Research, Ministry of Research and Education, Thuringen State, Germany, February 1, 2007
(2) Nokia Foundation Visiting Fellow Scholarship Award, NOKIA, Finland, December 2002
(1) IEEE Vehicular Technology Society Outstanding Service Award, IEEE Vehicular Technology Society, April 2001