Member Information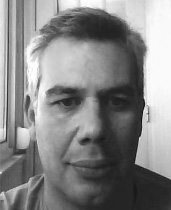 Name
Surname: Marques
Given name: Pedro
Contact (E-mail address, Website)
E-mail: P4803[a_t]ulusofona.pt
Website: -
Affiliation
Position: Assistant Professor
Organization: Faculty of Engineering, Universidade Lúsofona Address: Campo Grande, Lisbon
Country: Portugal
Major/Field
Design Creativity
Research Interests
Design creativity, Product-service systems, Innovation, Mechanical Design
Selected Publications
P. Marques, A. Silva, E. Henriques, & C. Magee (2014). A descriptive framework of the design process from a dual cognitive-engineering perspective, Int. J. Design Creativity and Innov 3 (2) 142-164.
P. Marques et al. (2013). "A methodology for developing product-service systems", Proc CIRP 7,371-376, Elsevier.
P. Marques (2014). Integrating product-service systems with new business models definition in manufacturing companies, Int J Serv Sci, Man, Eng and Tech (in press).