Member Infromation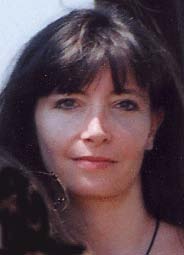 Name
Surname: Bonnardel
Given name: Nathalie
Contact (E-mail address, Web site)
E-mail: Nathalie.Bonnardel[a_t]up.univ-mrs.fr
Website: http://www.up.univ-mrs.fr/wpsycle/membres/enseignants/bonnardel.html
Affiliation
Position: Full professor
Organization: University of Provence (Aix-Marseille I) & Research center in Psychology of Cognition, Language and Emotion
Address: 29, avenue Robert Schuman 13090 Aix-en-Provence
Country: France
Major/Field
Cognitive and ergonomic psychology
Research Interests
Pr. Nathalie Bonnardel is interested in studying cognitive processes in design activities and, especially, creativity in design. The objectives of such studies are (1) a better understanding of creative design activities and the proposal of cognitive models of these activities, and (2) contributions to the development of computational support environments adapted to designers.
Selected Publications

Bonnardel, N. (2006). Creativite et Conception: Approches cognitives et ergonomiques. Marseille: Solal Editions. (208 pages - ISBN 2-914513-93-3).
Bonnardel, N., & Marmeche, E. (2005). Towards supporting evocation processes in creative design: A cognitive approach. International Journal of Human-Computer Studies, 63, 442-435
Bonnardel, N., & Marmeche, E. (2004). Evocation processes by novice and expert designers: Towards stimulating analogical thinking. Creativity and Innovation Management, 13(3), 176-186.
Gero, J.S. & Bonnardel, N. (Eds., 2005). Studying Designers'05. Sydney: University of Sydney. (385 pages - ISBN 1 86487 743 X).