Member Infromation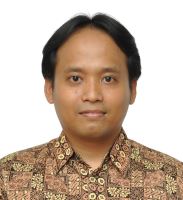 Name
Surname: I Gusti Bagus Budi Dharma
Contact (E-mail address, Web site)
E-mail: budi.dharma[a_t]ugm.ac.id
Website: http://psti.ft.ugm.ac.id/en/Dosen/i-gusti-bagus-budi-dharma.html
Affiliation
Position: Lecturer
Organization: Department of Mechanical and Industrial Engineering, Gadjah Mada University, Indonesia
Address: Jl. Grafika No. 2, Bulaksumur, Yogyakarta, 55281, Indonesia
Country: Indonesia
Major/Field
Industrial Engineering
Research Interests
Product Design, Prototyping Technology, Manufacturing Processes
Selected Publications
I G. B. Budi Dharma, M. Hamdi, T. Ariga, Wettability of Low Silver Content Lead-Free Solder Alloy, Materials Transactions, Vol.50, No.5, May 2009, pp. 1135-1138.
I Gusti Bagus Budi Dharma, Yoji Kanaya, Tadashi Sawamura, Yasuyuki Miyazawa, Tadashi Ariga, Effect of Ag content to Solderability of Pb-free Sn-Ag-Cu-In solder, Poster presentation of Fabtech International and AWS Welding Show, 6-8 October 2008, Las Vegas, USA (Honorable Mention Award).
I Gusti Bagus Budi Dharma, Development of Miniature Heat Exchangers for Electronic Cooling Devices, Proceeding of The National Seminar on Product Design and Development 2005, Jogjakarta 20-21 December 2005.