Member Information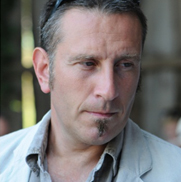 Name
Surname: Jeffries
Given name: Karl K.
Contact (E-mail address, Website)
E-mail: kjeffries[a_t]uclan.ac.uk
Website: http://www.uclan.ac.uk/staff_profiles/karl_jeffries.php
Affiliation
Position: Course Director MA Creative Thinking
Organization: University of Central Lancashire
Address: School of Art, Design and Performance, Victoria Building, UCLan, Preston, Lancashire,PR1 2HE
Country: United Kingdom
Major/Field
Industrial Design
Research Interests
A consistent theme of Karl°«s research has been the use of online °∆Creativity Diagnostic°« software (Jeffries, 2007) as a means to accommodate the challenges of mass higher education. He extended this work by developing new research methodologies with which to explore the relationship between skills and creativity. In particular, his findings distinguished skills relevant to creativity within the audio visual industry (Jeffries, 2007b). In collaboration with CETH and the Higher Education Academy°«s Art, Design and Media subject centre, Karl further develop this work by identifying domain relevant skills for creativity within games design (Jeffries, 2009a, 2009b, 2009c, 2009d, 2011). His most recent work is exploring skills for creativity in graphic design, how the Consensual Assessment Technique (CAT) can be used as a measure of graphic design creativity, and a systematic review of the use of CAT within design research (Jeffries, 2012).
Selected Publications
Jeffries, K. K.(2012). Amabile°∆s consensual assessment technique: Why has it not been used more in design creativity research?Proceedings of the 2nd International Conference on Design Creativity (ICDC2012), Vol. 1, 211-220.
Jeffries, K. K. (2011). Skills for creativity in games design. Design Studies, Volume 32, Issue 1, Pages 60-85
Jeffries, K. K. (2007). Diagnosing the creativity of designers: individual feedback within mass higher education, Design Studies, Volume 28, Issue 5, Pages 485-497.