Human Augmentation Group@JAIST
EgoSpace : Augmenting Egocentric Space by Wearable Projector
Haoran Xie, Takuma Torii, Yuya Adachi, Haopeng Zhang, Ryo Sagisaka
Japan Advanced Institute of Science and Technology (JAIST)

Introduction
In this work, we propose a novel wearable device to augment the user's egocentric space to a wide range. To achieve this goal, the proposed device provides bidirectional projection using a head-mounted wearable projector and two dihedral mirrors.
Applications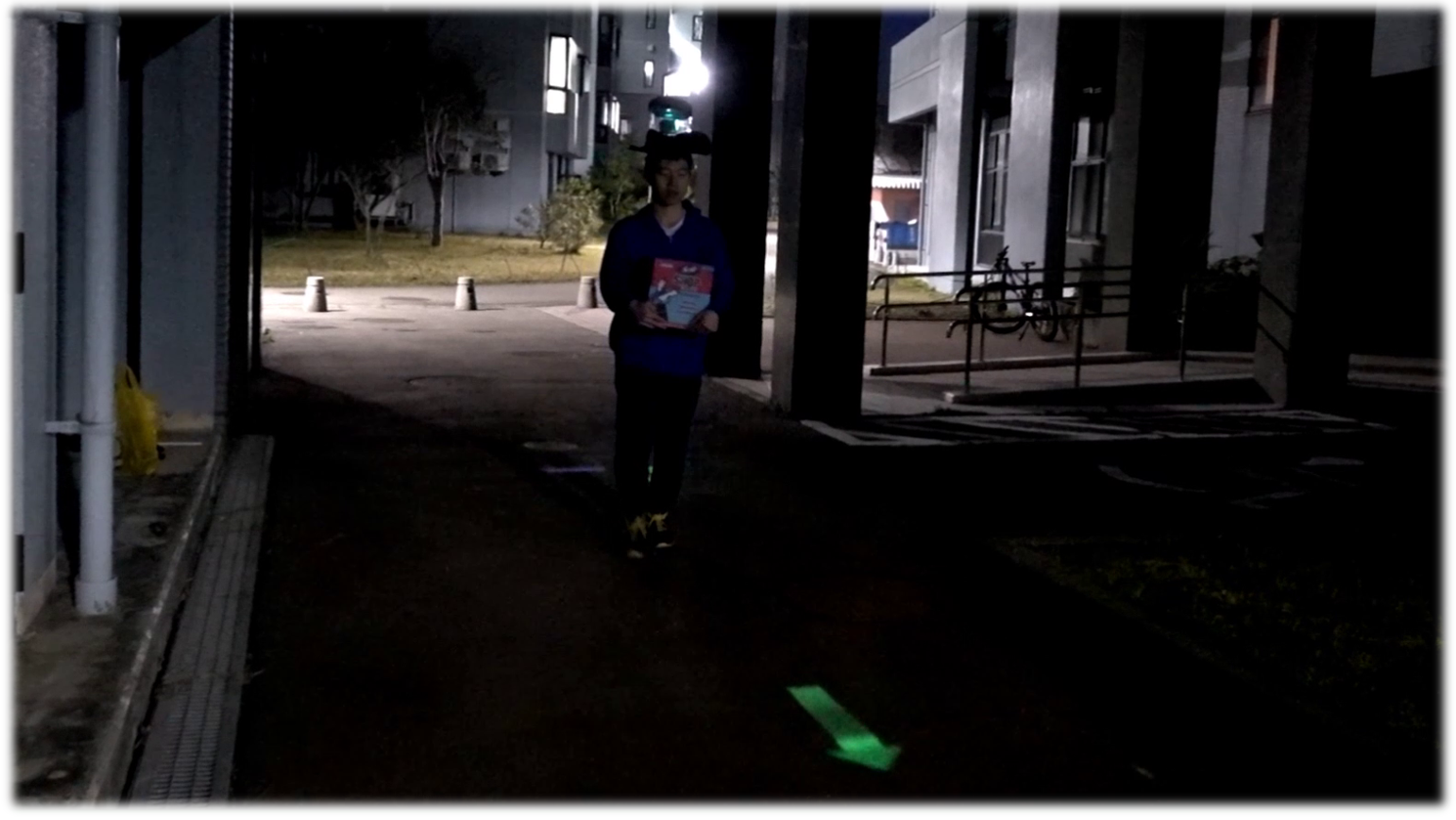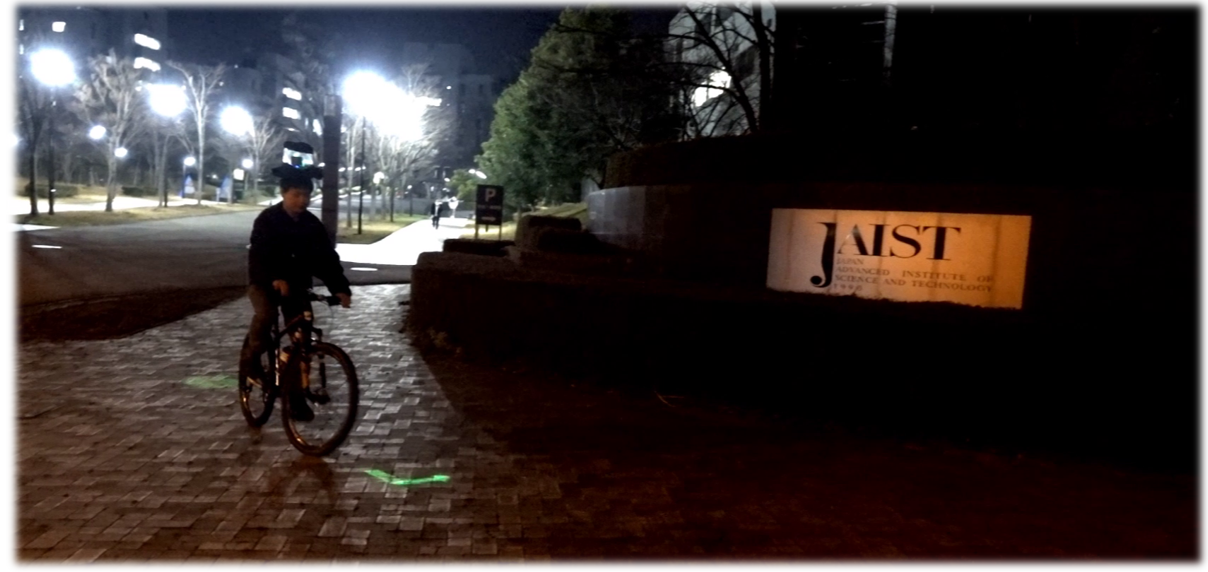 Video
Downloads
paper:[PDF](AHs2020);[PDF](INTERACTION2020, in Japanese)
video: [Youtube]
Poster: [PDF]
ACM DL: [LINK]


Publication
Yuya Adachi, Haoran Xie, Takuma Torii, Haopeng Zhang, Ryo Sagisaka. EgoSpace: Augmenting Egocentric Space by Wearable Projector. Augmented Humans International Conference (AHs2020), Demo track, Kaiserslautern, Germany, 2020.03. LINK
足立優也, 張浩鵬, 鷺坂遼, 鳥居拓馬, 謝浩然, EgoSpace: 双方向映像投影可能なヘッドマウント型デバイス, インタラクション2020, インタラクティブ発表, 東京, 2020.3 LINK
足立優也, 張浩鵬, 鷺坂遼, 鳥居拓馬, 謝浩然, 個人空間を拡張するウェアラブルデバイス「EgoSpace」の開発, 電子情報通信学会HCGシンポジウム2019, インタラクティブ発表, 広島, 2019.12 LINK
Awards
学生優秀インタラクティブ発表賞(足立優也), HCGシンポジウム2019, 2019.12
Acknowledgements
This project received funding from JAIST Research Grants and Hayao Nakayama Foundation for Science & Technology and Culture.
Related Projects
xLimb: Wearable Robot Arm with Storable and Extendable Mechanisms (2021)
NaviChoker: Augmenting Pressure Sensation via Pneumatic Actuator (2021)
xBalloon: Animated Objects with Balloon Plastic Actuator (2021)
xClothes : Augmenting Human Thermoregulation Using Shape Changing Clothes (2020)
RESTAIL : A Wearable Tail Device For Augmenting Human Abilities (2019)