FLOPS 2014 is held at Ishikawa Prefectural Museum of Art.
About Kanazawa
Kanazawa is a city in Ishikawa Prefecture (located in the Hokuriku region, northern middle of the Honshu island).
Hyakumangoku Matsuri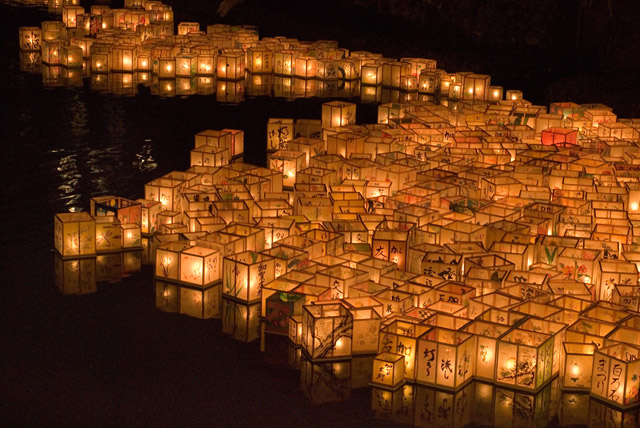 © Kanazawa city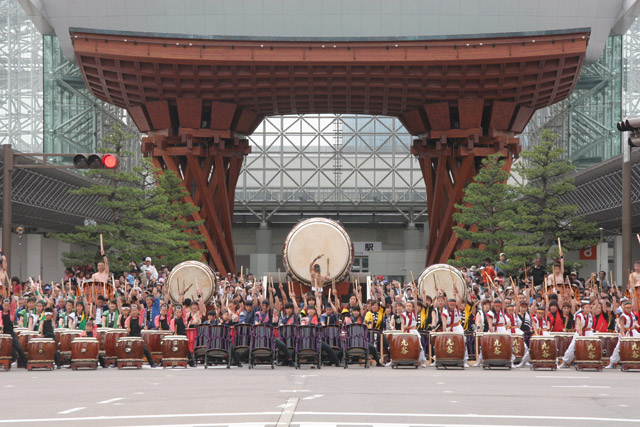 © Kanazawa city
© Kanazawa city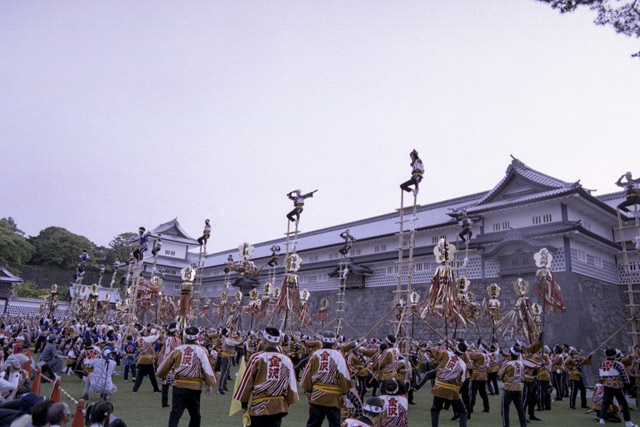 © Kanazawa city
FLOPS 2014 does not provide an official excursion. However, the 63rd "Hyakumangoku Matsuri" festival is held on 6th, 7th and 8th June, just after FLOPS 2014.
Pictures on the left were taken at previous festivals.
The 1st picture shows "Kaga-yuzen Tourou Nagashi". It is held in the Asano river on 19:00-21:00, 6th, June (Fri.). About 1,500 "tourou" (paper lanterns) will be floated on the river.
The 2nd picture is the opening ceremony of the Hyakumangoku parade. It is held in front of the east gate of Kanazawa Station on 14:00-14:20, 7th, June (Sat.).
The 3rd picture is one scene from the Hyakumangoku parade. It is held between Kanazawa Station and Kanazawa Castle Park on 14:20-17:30, 7th, June (Sat.).
The 4th picture is a demonstration by "Kaga-tobi", old Japanese-style firefighters. It is one event of "Nyujou Shuku Sai" (a festival of celebration for entering the castle) held at Kanazawa Castle Park on 16:00-18:00, 7th, June (Sat.).
Several other events are held during the festival. Information can be found on the Web page (in Japanese).
Around the venue
There are several places suitable for sightseeing within walking distance from the venue.
---
flops2014