Location
JAIST is located in the center of the Ishikawa Science Park, hight on a hill overlooking the city of Nomi. The campus site offers natural beauty, with views of nearby counties and the city of Kanazawa to the north, the Sea of Japan to the west, forests and pastures to the south, and the spectacular Mt. Hakusan to the east. The area provides a variety of recreational facilities for every season, including several nearby ski resorts, beaches and seaside parks, golf courses, hot springs and athletic and recreational parks. The area affords easy access to natural scenery, wilderness and outdoor recreation. While the quiet natural setting of the campus is superbly suited for education and research, JAIST also lies mid-way between the two largest cities in Ishikawa. University shuttles regularly run between the campus and local train stations, making it easy for students to reach both Komatsu and Kanazawa. The historic city of Kanazawa, often referred to as "Little Kyoto", which is home to various traditional cultural arts and the setting for numerous cultural events year round lies about 20km from JAIST campus and easily reached by bus or train.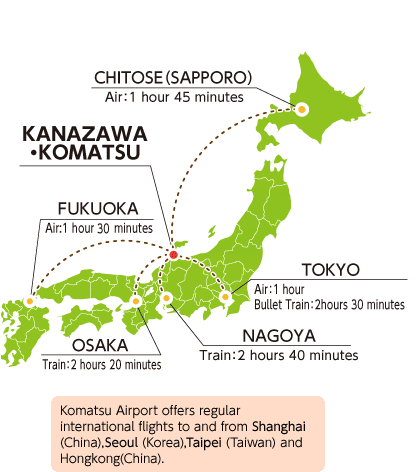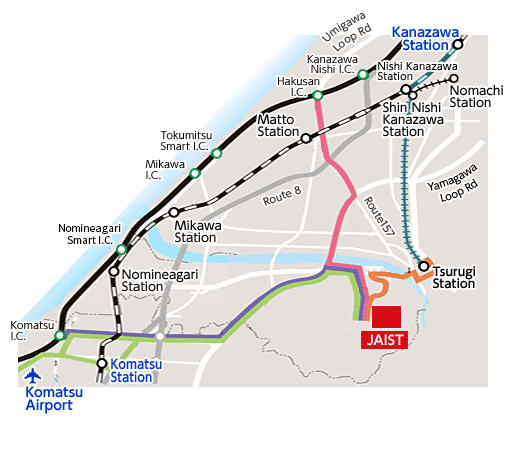 Access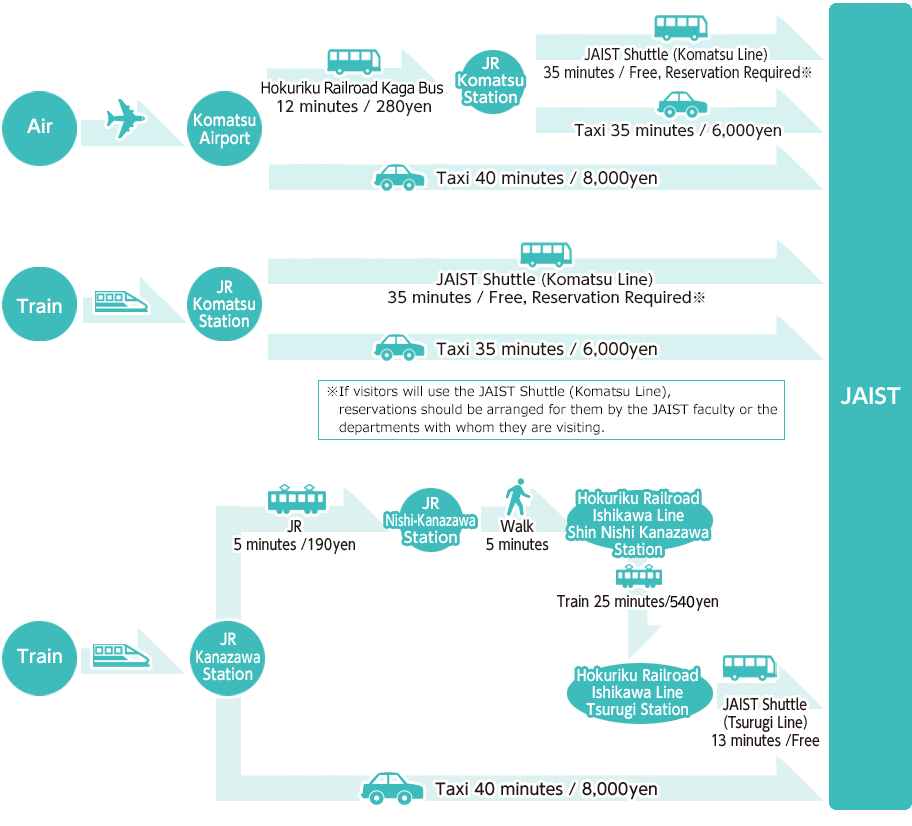 From Komatsu
From central Kanazawa (by Hokuriku Railroad Bus,Ishikawa Line)
*During the Horai Festival (October 7-8), the operating route will be changed as follows.
October 7-8, 2023 Detour route
How to use Nomi City Community Bus "Nomi Bus"
If you go shopping, or need to visit a hospital, the city hall, or other places in Nomi city, please use "Nomi Bus", operated by Nomi city. The fare is 100 yen (one-way) to any location.