News
Gold Leaf Experience and Walking around Higashi Chaya District
The first Japanese Cultural Excursion in this year was taken place on June 21, 2019.
7 JAIST students visited Higashi Chaya district where is one of the popular tourist areas in Kanazawa to have a making Gold leaf craft experience. It was the first time they saw and handled 1/10,000 mm thin delicate gold leaf, but they enjoyed making original gold leaf works such as small box, plate or compact mirror.
After that, they visited one of the national important cultural assets, Ochaya Shima Geisha House. They were impressed by its unique Chaya style of architecture and the atmosphere which has remained since it was built in 1820, and a few students tried to play a Shamisen, a three-stringed instrument and Taiko, Japanese drums there. This excursion was a great opportunity for them to know Kanazawa's traditional crafts and culture and to deepen the exchange among the students.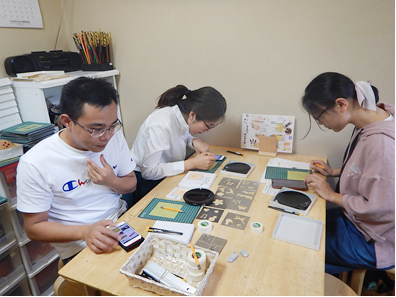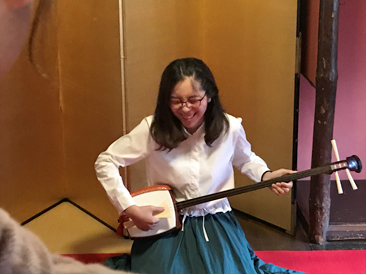 June 25, 2019