News
The 2nd Japanese Cultural Excursion of 2019
The 2nd Japanese Cultural Excursion in this year was taken place on August 23 2019.
7JAIST international students visited Yamato Soysause & Miso KOJI park in Kanazawa city. After the park tour and explanation of the products and KOJI, they tried KOJI hand-bath. Participants were very impressed by that their hands got so smooth after the bath. Then they made and tasted 2 types of Miso soup. Most of the students didn't drink miso soup till then, however, they were all amazed by the difference between the two according to the fermentation period and some students had second soup, saying "Oishii!"
After the experience at the Yamato, students strolled around Ohno area, port town freely and were impressed by the old streets and atmosphere while looking at the sea of Japan. Participants from China, Vietnam, Bangladesh and India deepened their exchange during the excursion, they had a meaningful time to develop their understandings of Japanese culture.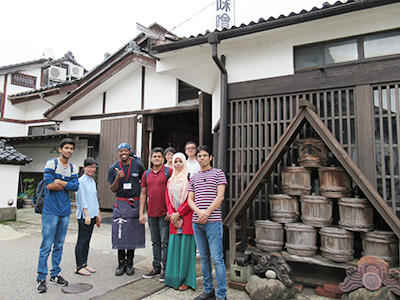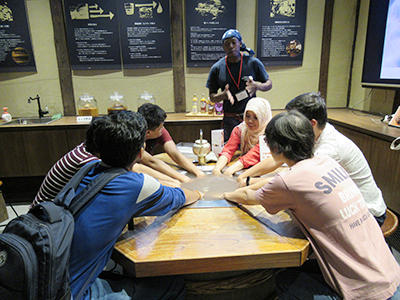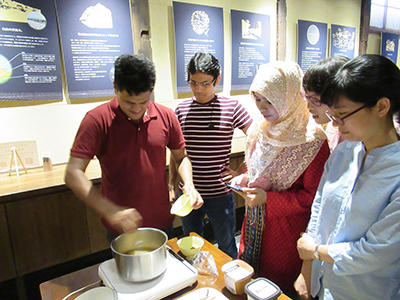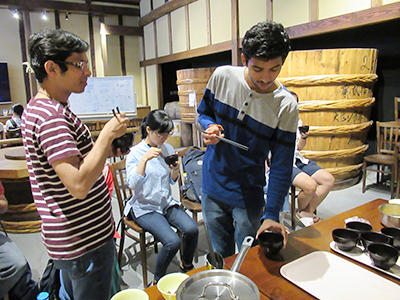 August 30, 2019