News
Degree Conferment Ceremony of September FY2020
On Thursday, September 24th, 2020 at 10:00am, Degree Conferment Ceremony of September FY2020 took place at School of Materials Science Lecture Hall. A total of 63 students: 38 students in the Master's program and 25 students in Doctoral program received their diplomas.
Each student received the diploma from President Terano.
President Terano encouraged the graduates saying "Until now humans have solved many problems by science and technology. And, I believe, we will be able to overcome this coronavirus crisis and continue to solve any crisis occurring in the future by the power of science and technology. I strongly hope all of you make your best efforts for the future of the world and for the future of yourself."
Number of student
Master's program
Doctoral program
School of Knowledge Science
0
1
School of Information Science
0
3
School of Materials Science
0
0
Graduate School of Advanced
Science and Technology
School of Knowledge Science
8
3
School of Information Science
22
4
School of Materials Science
8
14
total
38
25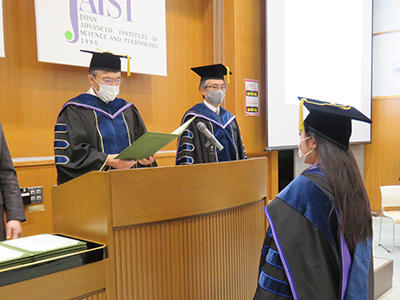 Student receives a diploma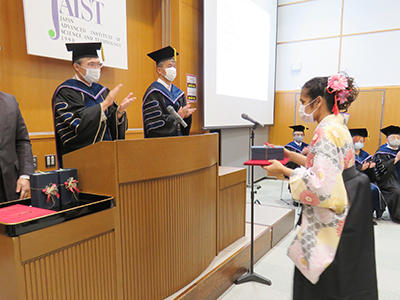 Awarding of outstanding
students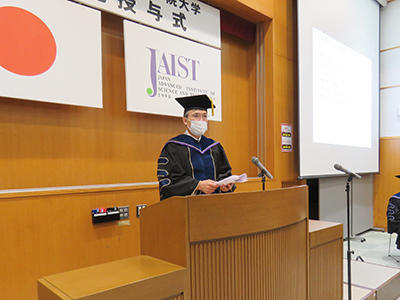 Congratulatory address
September 24, 2020