News
The Third Japanese Cultural Experience of 2022 : Overglaze Painting of Kutani Pottery
The third Japanese Cultural Experience of this year was taken place on February 10, 2023.
This event is held to deepen foreign students' understanding of Japan and local culture and exchanges between students including Japanese students. We held the cultural experience of "Overglaze Painting of Kutani Pottery" on campus to the prevention of new corona-virus infections in this year.
We invited Mr. Mondo Ogasawara (Kutani ware artist of CERABO KUTANI) as an instructor. He taught the students how to paint a pottery using five colors (red, yellow, ultramarine, green and purple) called "Kutani Gosai". They chose a one plate from 10 designs and enjoyed painting freely. Also, they are looking forward to receiving their baked works because some of the color change when fired.
The participants from China, Indonesia and Brazil deepened their experiences, it turned into a great time for them to develop their understanding of Japanese and local culture.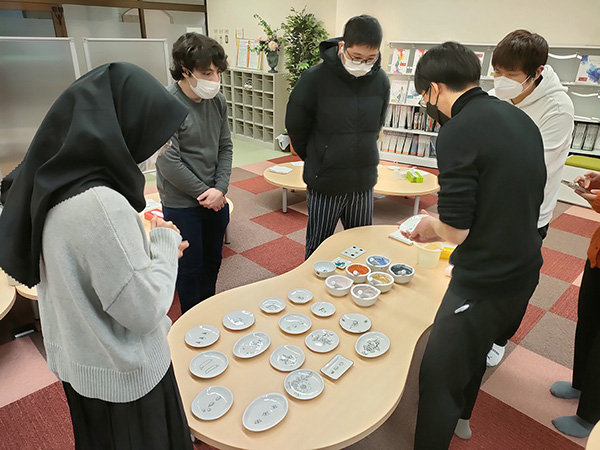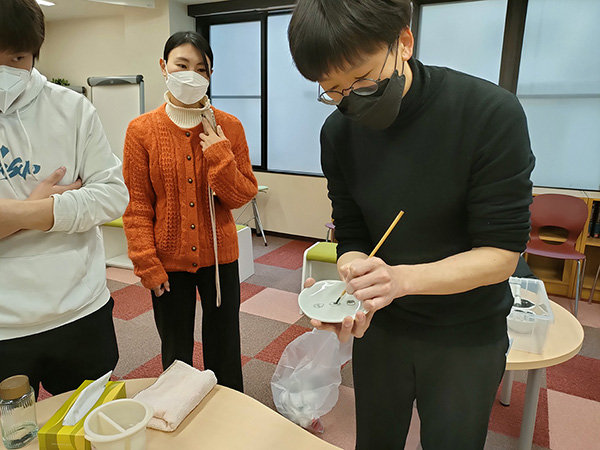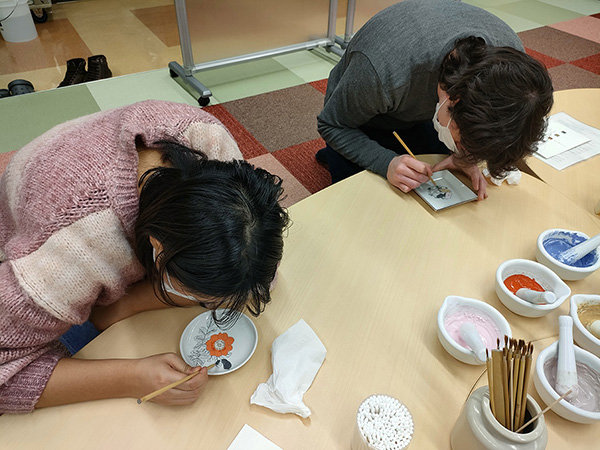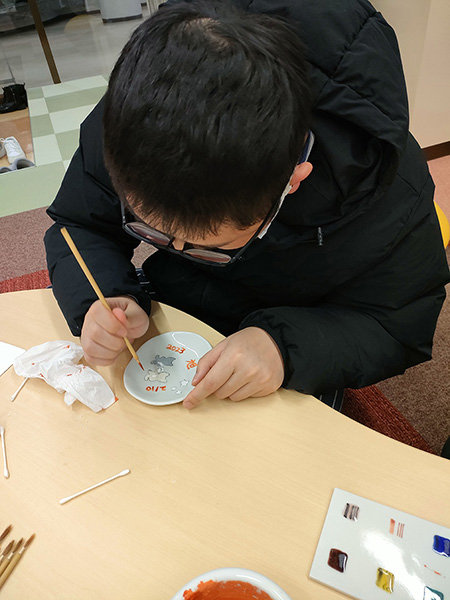 February 15, 2023