Awards
Ms.Janthorn Sinthupundaja,Knowledge Management Area, received Liam Glynn Travel Scholarship in AMA SERVSIG DOCTORAL CONSORTIUM 2017.
 Ms.Janthorn Sinthupundaja,2nd year doctral student in Koda lab. of Knowledge Management Area, received Liam Glynn Travel Scholarship in AMA SERVSIG DOCTORAL CONSORTIUM 2017.


 The AMA SERVSIG DOCTORAL CONSORTIUM 2017 was held at Fordham University, New York, preceding the Frontiers in Service Conference, on June 22th, 2017.The series of AMA SERVSIG doctoral consortiums is hosted by the Services Special Interest Group (SERVSIG) of the American marketing Association (AMA), and the AMA SERVSIG DOCTORAL CONSORTIUM 2017 was the 24th annual consortium.
 The Liam Glynn Travel Scholarship is generously supported by Arizona State University's Center for Services Leadership. Three students were awarded with the scholarship, selected from 75 participants of the consortium.

 Reference: https://frontiers2017.com/consortium.html

■Date awarded  
 June 22,2017

■Title
 Embedding transformative value in value propositions to sustain customer value

■Abstract
This study explores how transformative value can be embedded in value propositions of services to sustain the customer value through a case study. Transformative value is defined as a value creation in social dimension that generates uplifting change for the greater well-being among individuals and societies. Customer value refers to customers' perceptions of what they receive for what they give.

ETIC (an acronym of "Entrepreneurial Training for Innovative Communities") is a Non-Profit Organization (NPO) in Japan which aims "to develop and produce entrepreneur-minded leaders who resolve social problems." ETIC plays an intermediary role between educational institutions and social enterprises and enables educational institutions to nurture their students. The social enterprises provide financial and practical support to these educational institutions, e.g., by means of internship opportunities. The customer companies of ETIC accept trained students as new employees who will contribute to the well-being in our society through their careers. The goal of ETIC as a NPO will be achieved by increasing the number of students who have obtained these entrepreneurial skills and have got hired in customer companies of ETIC. The goal of this study is to identify a design principle of value propositions that could enhance well-being through the case study of ETIC service ecosystem.

In the case, educational institutions get a value from the service ecosystem, i.e., financial and practical support from social enterprises. The customer companies of ETIC also benefit from the service ecosystem with entrepreneur-minded employees. However, what value do social enterprises get? We have found that ETIC discloses the presence and roles of the service enterprises explicitly to the customer companies. Young people who have entrepreneur minds are necessary to change our society for the better but the education necessary to train would be beyond what educational institutions can offer. The ETIC attempts to resolve this problem by affiliating with two different types of service providers including social enterprises and embed the back-end collaboration explicitly into its own value proposition. The co-produced value proposition can advertise the activities of social enterprises as CSV (Creating Shared Value) to the customers. It creates strategic value for the social enterprises to participate in the service ecosystem. In total, the case study shows that transformative value can be embedded in the service ecosystem through co-produced value proposition with social enterprises.

Finally, we suggest that a blueprint derived from generalizing the design of the value proposition in our case could suggest a practical way for an intermediary to implement transformative value in a new service ecosystem: affiliate with organizations looking for CSV and disclose the presence and roles.

■Comment
 I am greatly humbled and honored to be receiving the 2017 Liam Glynn Travel Scholarship Award. I would like to offer my sincere gratitude to Kohda-lab for all the supports. I strongly believe that this award will encourage and motivate me and others to research more actively.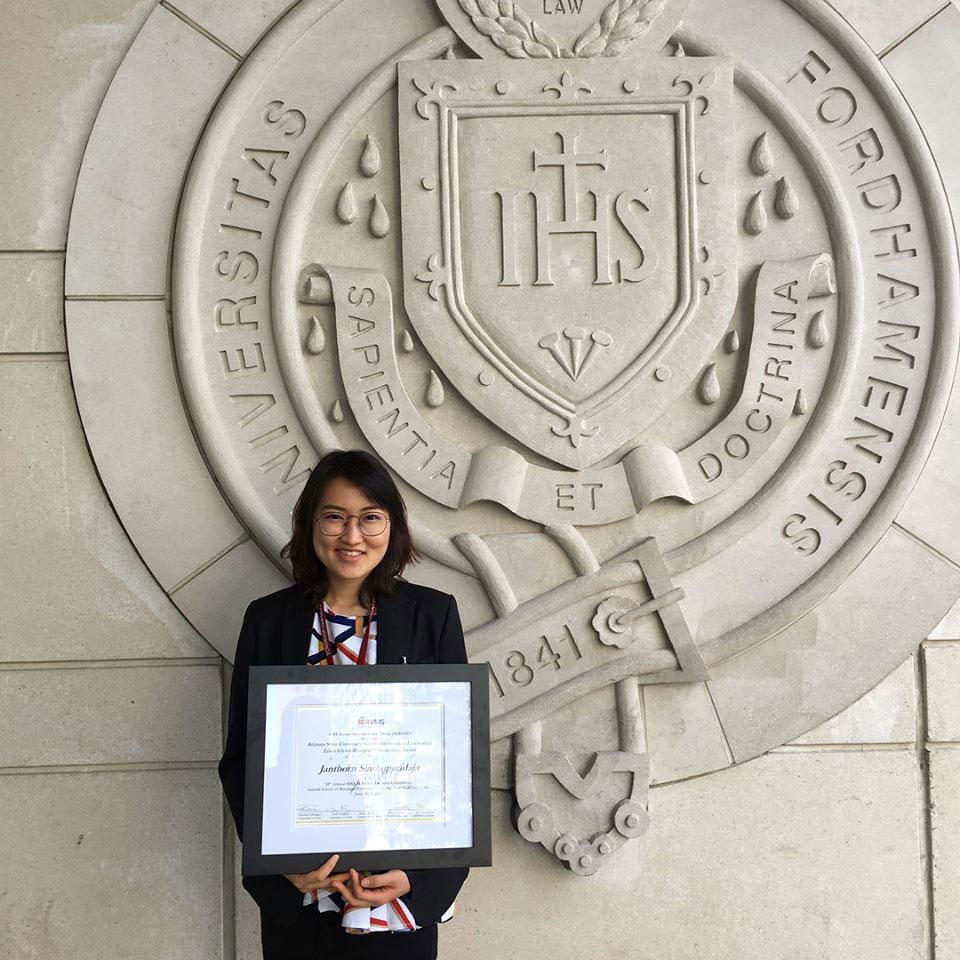 July 13,2017