Online Application(Regular Examination Only)

Applicants must register their applications on the Internet to apply for the Regular Examination.
The application procedure will be completed by "Mailing Certificates" to JAIST after registering the online application. The application would not be completed without "Mailing Certificates".
For detailed information on application procedures, please see the following.
Application Procedure
*For Japanese government (MEXT) scholarship students
Please send the certificate of Japanese government (MEXT) scholarship student by email to the Admissions Section (nyushi@ml.jaist.ac.jp). The certificate must specify the period of receiving the scholarship. We will inform you of online application method after confirming it.
STEP1. Preparation (Confirm the Application Guide)
Before starting your application, make sure to confirm the application guide and prepare prescribed forms(*1), certificates(*2), a data of the photograph and an envelope (240x332 mm).
Certificates(*2) may take time to be issued.Therefore, please prepare them before starting the application.
STEP2. Online Application Registration
Click "Online Application" on this page and access online application page.
Enter necessary information such as division, course, admission period and examination type and upload prescribed forms(*1).
STEP3. Payment of Screening Fee
Please use a credit card to pay the screening fee.
Check details of payment method on the online application page.
*Commission fees need to be paid besides your screening fee.
*If you noticed you made a mistake on your application, please go back to STEP 2 and re-registrate before making a screening fee payment.
Once you have started the payment process, you cannot modify or update the information.
STEP4. Mail the Certificates
Check if all the required certificates such as transcript and certificate of (expected) graduation(*2) are ready.
Mail to the Admissions Section the certificates by express and registered mail. Bringing by yourself and submit them at the Admissions Section window is also acceptable.
Please be careful that your application will not be accepted in case the certificates do not arrive in time for the application period.


Please click the following button after reading the application procedure.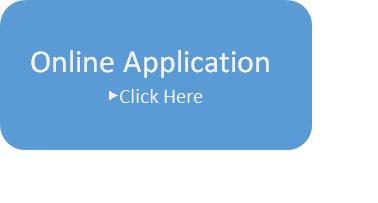 Prescribed forms(*1)
<Master's Program>
・Short essay
・Entry form
・Curriculum Vitae
<Doctoral Program>
・Research outline (Format is not specified)
・Research proposal

(Format is not specified)
・Curriculum Vitae
Certificates(*2)
・Official Transcript
・Proof of Graduation / Proof of master's degree
・Degree certificate from National Institution for Academic Degree and University
 Evaluation(Specified applicants only)
・Certificate of Japanese goverment (MEXT) scholarship student

(Specified applicants only)
・Certificate of foreign government sponsored student

(Specified applicants only)
*Forms and certificates to be submitted depend on each applicant's situation. Please confirm details
on the application guide carefully.

Admissions Section
Japan Advanced Institute of Science and Technology
1-1 Asahidai Nomi Ishikawa 923-1292 JAPAN
Email:nyushi@ml.jaist.ac.jp