Amusement and Recreation
You can enjoy nature to your heart's content around JAIST. Skiing & snowboarding, and hot springs near JAIST will help you refresh your body and relax your mind.
The on-campus training room and tennis courts are available late into the night.
On-campus
Gymnasium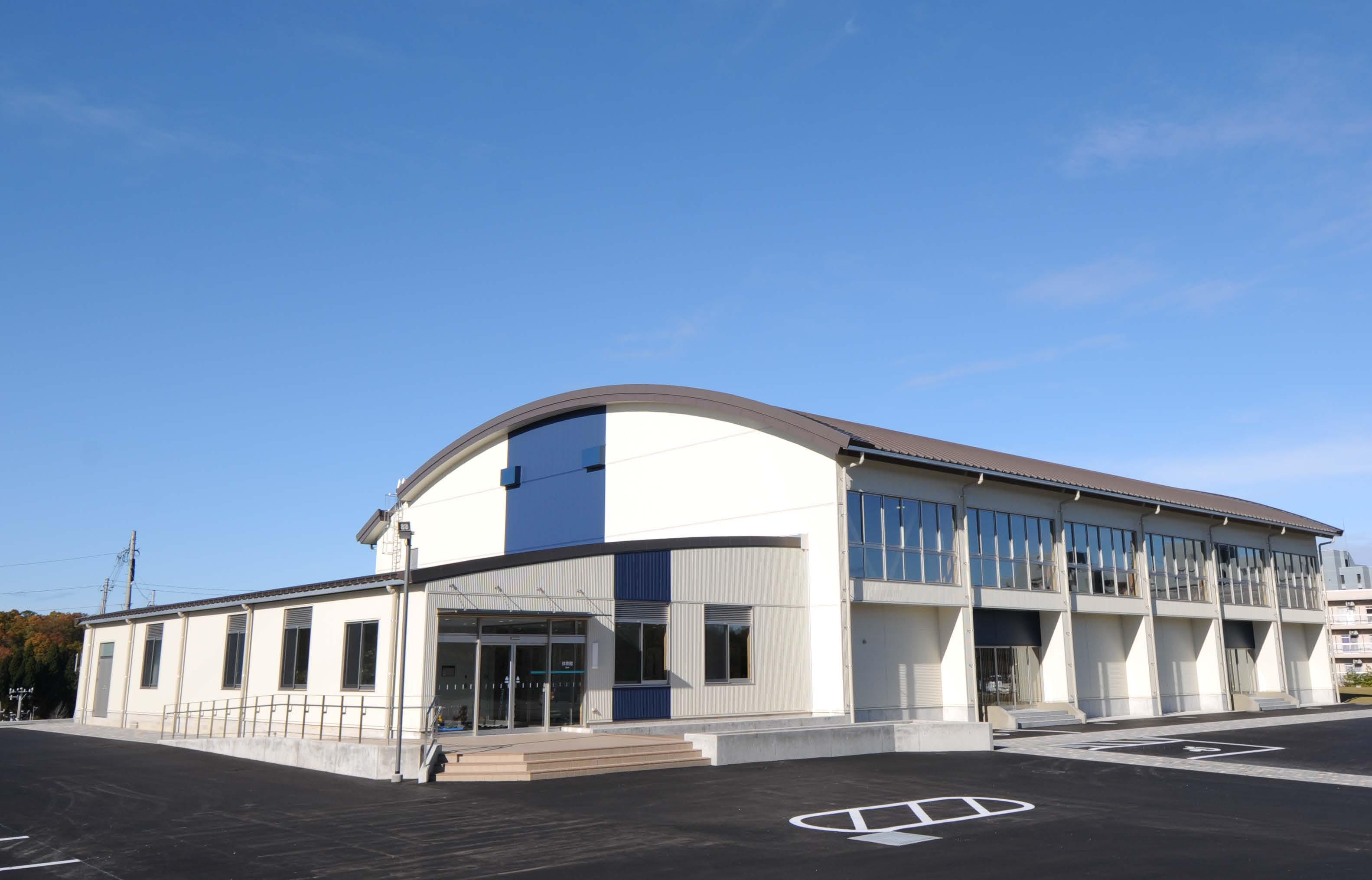 Training Room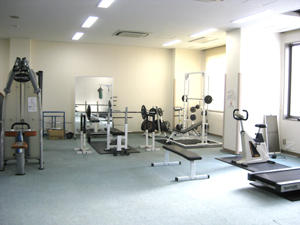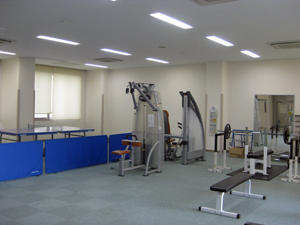 OPEN: 5 AM ~ 1 AM
JAIST freshly installed the following equipment in the training room;
Treadmill (Running Machine)
Chest Press (Training Machine for Chest Muscle)
Lat Pulldown (Training Machine for Back Muscle)
Smith Machine (Assistive Device for Bench Press)
aero bike
It is important to refresh your body and soul between research activities. Please enjoy working out in the training room, while considering your physical condition and avoiding overworking.
In use of the equipment, please ensure the following safety management:
Do not force the pace in use of treadmills.
Be sure to attache the stopper of the dumbbell.
Put the equipment back into place.
Exercise Equipment : bench press, treadmill, punching bag, etc.
Tennis Courts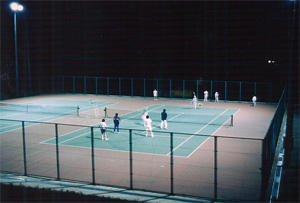 The on-campus lighted tennis courts offer day and night opportunities to relax and recover from the fatigue of research work.
OPEN: ~9:50PM
Using at tennis court is prohibited from 22:00 to next early morning.
Using the wall at tennis court is prohibited from 22:00 to next 10:00am.
Ground
There is a ground (grass: 2,250 m2) which can be used for student club activities etc. on the east side of the On-Campus Parking Lot. This ground can be used freely with observing the precautions as long as it doesn't interfere with other users. If priorltize a reservation may be made at lease two weeks in advance. Please check the following website for the details and contact the Student Welfare Section, Student Affairs Department for reservation.
Neighborhood area
Ski & Snowboard
Several ski areas are located within a one-hour distance by car. Ski and snowboard equipment can be borrowed from JAIST free of charge.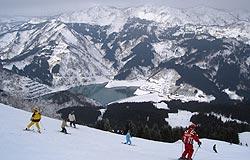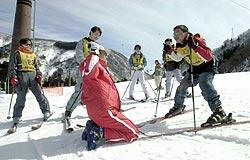 Photo Credit: The Hokkoku Shimbun
Hot Springs
There are many hot spring bathhouses in Nomi and neighboring cities.
You can take a hot spring bath at a reasonable charge there.