JAIST International Student News(2017)
JAIST is a university that helps you to grow as a professional and as a person
My name is Rogelio, and I arrived in JAIST in October of 2014 as a research student in the then School of Knowledge Science. I was honored by receiving a recommendation for the MEXT Scholarship from the institute. With its support, I was able to spend a wonderful two and a half years getting my Master's degree, and here I would like to share some of my experiences in the university.
When you visit the campus, you will be received by the beautiful Ishikawa countryside. The institute is surrounded by nature and you can enjoy all the seasons at their best. The access to nearby Komatsu is great; in there you can do your shopping and have fun. If you travel a little longer to the other direction you will find Kanazawa, a traditional Japanese city that is flourishing with local and international tourism.
JAIST has an incredible research environment that invites you to produce new knowledge and pursue what you really want to research. I particularly liked the fact that you have a major and a minor research project which are meant for the students to pursue two different interests, even if they are unrelated. I did my minor research project about language mixing, specifically how it behaves in the campus community; my major research was on the motor skills of tea ceremony practitioners. Both were really fulfilling experiences guided by very capable advisors that supported my visions of research. I am sure you can find here someone that supports yours.
Student life is not only research, and you can find several activities that will help you spend a great time outside the lab. I participated in two circles, an intercultural exchange circle and the Tea Ceremony Club. The first one I helped create when a senior invited me to the team in my first week on campus. We had activities every other week with people from all kinds of countries and ways of life and had a blast. The other one, the Tea Ceremony Club, is quite older. I also started participating right away knowing nothing about the Way of Tea but I had the great honor of being the club leader during the club's 20th anniversary ochakai. The Tea Ceremony Club opened a lot of doors to the local community and I got to know great people thanks to that. There are a lot of extracurricular activities you can participate on. And if you want, you can even create your own!(But it wouldn't hurt you trying out the Tea Ceremony club)
Speaking about the community, JAIST makes great efforts to bring the international students and the local people together. I got invited several times to talk to kids from local schools to share my culture and country. I even got to be on TV for that! We also got invited by the locals to join cultural exchange events and even homestay experiences. It is a great opportunity for anyone interested in getting to know Japanese culture as a whole.
The institute provides great assistance for students pursuing a job after graduation. The career support section makes great efforts to bring the best companies to the campus so students can hunt for jobs easily. The support from the job hunting supervisor with brushing up my resume and interview skills helped me a lot to get a job in a big IT company here in Japan.
JAIST has a great environment that lets you grow as a researcher and as a person. I would go there again anytime.
Rogelio Isaac Garza Villarreal
M. Sc. in Knowledge Science (2017)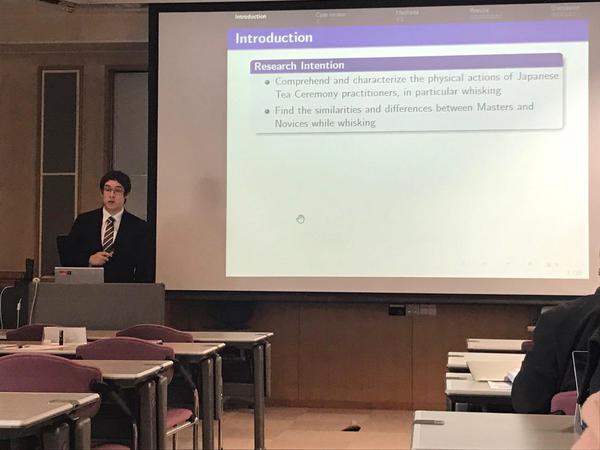 Final Presentation, March 2017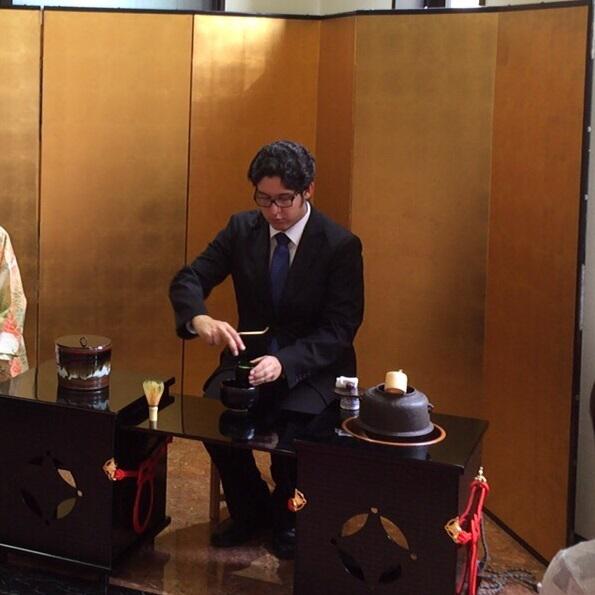 JAIST Festival, October 2015
List of articles on JAIST International Student News