Search「

OTP Manager

」from the App Store and install it.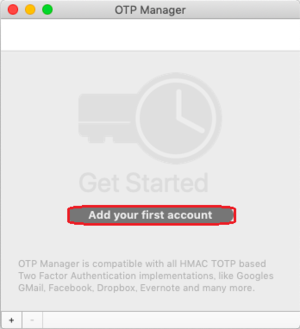 Open the「OTP Manager」and select「Add your first account」.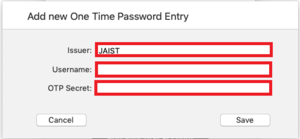 Finish setting the three parameters below。
Issuer:any(for instance, JAIST, etc.)
Username:any name(for instance, your username, etc.)
OTP Secret:

encoded value of the secret key

obtained from Setp 1.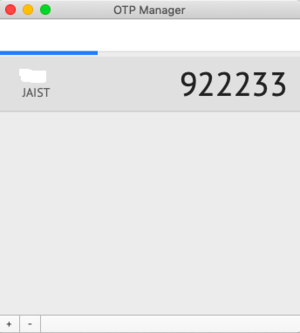 Once you save the settings, it will display

One Time Password

(6 digit number) as shown in the figure.
Next time, whenever you open the OTP Manager」, the One Time Password will be automatically generated.