User Reception Desk
Support Area: Items related to the JAIST information environment


Laboratory and individually owned device are not supported by Center staff; IT Helpdesk staff will support as much as possible.

Business Hour: Monday to Friday, 8:30-17:00 ( except for national holidays )


We may ask you to visit us again later when we are absent from the desk due to a meeting, lunch break, etc. and also an emergent troubleshooting. Thank you for your cooperation.

Location: Information Science Bldg. II 2F (I-24)
E-mail: isc-query[at]ml.jaist.ac.jp


We do not accept telephone inquiries. Please inquire using our web form or e-mail.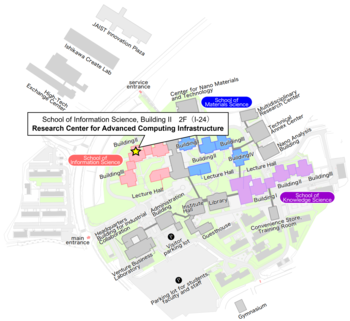 IT Help Desk
IT Help Desk assists students, staff, and guests in using the information environment in JAIST.
The helpdesk staff is available to answer questions about the IT services via email or at the reception desk.